Tennessee Spent $100K in Asset Forfeiture Funds on Catering
Justice Department watchdog to cops: Your banquets don't count as "police activity."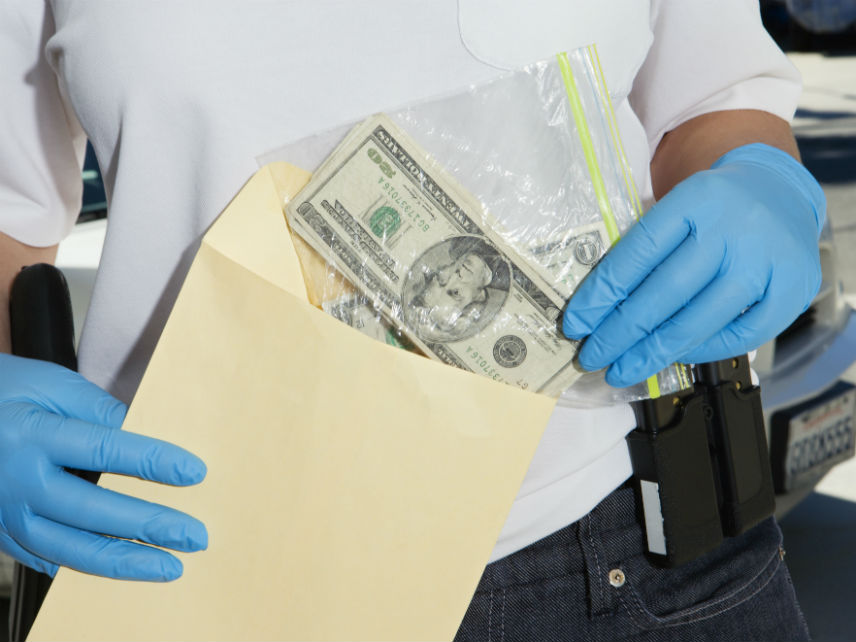 The Tennessee Department of Safety and Homeland Security improperly spent more than $100,000 in asset forfeiture funds on catering and banquet tickets over the last two years, according to a report released Thursday by the Department of Justice's inspector general.
The inspector general reported that between 2014 and 2016, the Tennessee agency spent $112,614 in asset forfeiture funds on catering, luncheon, retail food, and banquet tickets, all of which are not allowable expenses under the Justice Department's guidelines for its equitable sharing program.
The Justice Department's equitable sharing program allows state and local law enforcement to partner with the federal government on asset forfeiture cases. Police get to keep up to 80 percent of the forfeiture revenues, while the other 20 percent goes into the Justice Department's equitable sharing fund. That fund distributes hundreds of millions of dollars a year to police departments across the country.
But the Justice Department puts restrictions on how those funds may be used, to avoid the appearance of corruption.
"Equitable sharing funds cannot be used to pay for food and beverages," the inspector general wrote. "Also, law enforcement agencies are urged to use equitable sharing funds prudently and in such a manner as to avoid any appearance of extravagance, waste, or impropriety. As an example of an extravagant expense, the Interim Policy Guidance notes the use of equitable sharing funds to purchase social event tickets."
In a letter responding to the report, Tennessee officials said they were not aware that using the funds for banquet activities was prohibited. They agreed to refund the expenditures and to improve their monitoring and reporting requirements.
Some departments have been much less than scrupulous with the large piles of seized cash and other confiscated property at their disposal.
For example, a 2016 inspector general audit found that an Illinois police department spent more than $20,000 in equitable sharing funds on accessories for two lightly used motorcycles, including after-market exhaust pipes, decorative chrome, and heated handgrips.
The FBI is investigating a former Arizona sheriff who used asset forfeiture funds to pay for a "public safety newsletter" sent to voters while he was running for Congress, touting his public safety record.
Reason reported on a case in Mississippi where Hinds County sheriff's deputies seized all of the furniture in a woman's living room because her boyfriend was a suspected drug dealer. The county district attorney eventually struck a deal with the woman to return all of the furniture, except for a white couch, which was forfeited by the county and is presumably still occupying a county office somewhere.
Then there was the $90,000 Dodge Viper that a Georgia sheriff purchased with forfeiture funds for the department's DARE program.
Civil libertarians often argue that the inherent profit incentive in asset forfeiture—which allows police to seize property and cash suspected of being connected to a crime, even if the owner is not charged with an offense—leads police to fish for seizures to pad their budgets.
While the Obama administration was somewhat receptive to pressure for forfeiture reform, the Trump administration is not. In July, Attorney General Jeff Sessions announced he was rescinding an Obama-era directive that put strict limits on when the federal government could "adopt" asset forfeiture cases from local and state police. The move was part of the Trump administration's effort to reduce violent crime by ramping up prosecutions of drug dealers and gang members.