Teachers Union Head Casts School Choice as Racism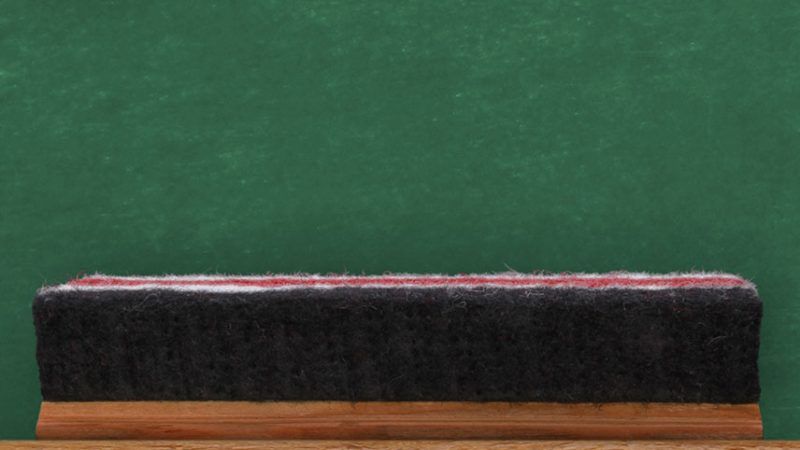 Ethnically diverse Los Angeles boasts a population that's nearly half Latino, 10 percent Asian, and 10 percent African American. The metropolitan area is also home to the largest charter school program in the country. In May, Los Angeles voters put school choice supporters in charge of the Los Angeles Unified School District board, a show of support for parents' right to decide where to send their kids for an education.
In fact, demographic data across the United States show that charter schools are remarkably ethnically diverse. As of 2014, some 27 percent of the more than 3 million charter students nationwide were African American and 31 percent were Latino, according to Department of Education numbers.
So it would be more than a little disingenuous to attack school choice as a tool of racists. But that's exactly how American Federation of Teachers (AFT) President Randi Weingarten is responding to Education Secretary Betsy DeVos' push for more parental control.
In a speech before her union in July, Weingarten made an angry appeal to guilt by association: She argued that the idea of vouchers came from a desire to keep white children from associating with black children after the courts struck down segregation. Thus, she said, the very concept of school choice is tainted. "Make no mistake: The 'real pioneers' of private school choice were the white politicians who resisted school integration."
Arguing that DeVos' "preferred choices" of charter schools and tuition vouchers "don't work," Weingarten also insisted that privately operated schools are not accountable. But that's not true: they're accountable to parents, who can decide to stop sending their students there if they don't like what such schools are doing. The biggest incubators of school choice are not white strongholds but diverse metropolises such as Los Angeles and New York City.
The larger absurdity of Weingarten's speech is painting the powerful teachers union as a David fighting the Goliath of school choice advocates. The AFT made more than $20 million in political contributions in 2016 alone, clocking in as the 21st biggest donor out of more than 18,500, according to OpenSecrets.org. The real Davids are the parents themselves battling to establish control over the quality of their children's educations.
This article originally appeared in print under the headline "Teachers Union Head Casts School Choice as Racism".