Charlie Hebdo Cover Mocks Flood Victims, U.S. Orders Russian Consulate to Close, Americans Disagree with Trump's Pardon of Arpaio: P.M. Links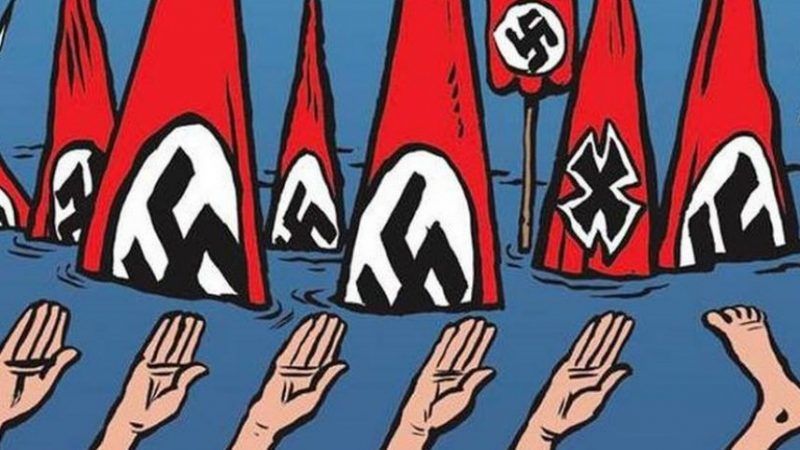 Charlie Hebdo

If you haven't read enough outrage over whether people are responding appropriately to the flooding and deaths in Texas, the latest cover of Charlie Hebdo, suggesting that the hurricane was killing off neo-Nazis, is here to poke the hornet's nest.

Sources say President Donald Trump will end President Barack Obama's program of shielding young immigrants brought into the United States illegally from deportation, but will let those with jobs remain in the country until their work permits expire.
In response to Russia ordering the United States to reduce embassy staff in Moscow, the United States is ordering Russia to close its consulate in San Francisco, as well as two annexes.
A poll shows that 60 percent of Americans do not support President Donald Trump's pardon of former Arizona Sheriff Joe Arpaio.
Things you should not do as a Georgia police officer being recorded by your own dashcam: Tell a white motorist at a traffic stop "We only shoot black people."
A judge in Oregon has ordered a couple to bring their barking dogs to a vet to have their voices surgically squelched to satisfy neighbors.
California Democratic Sen. Kamala Harris says she's backing Sen. Bernie Sanders' "Medicare for All" single-payer health bill.
Follow us on Facebook and Twitter, and don't forget to sign up for Reason's daily updates for more content.