Local NAACP Leader Defies Own Group, Supports New Florida Charter School
It's not racist to want access to school choice. It's racist to deny it.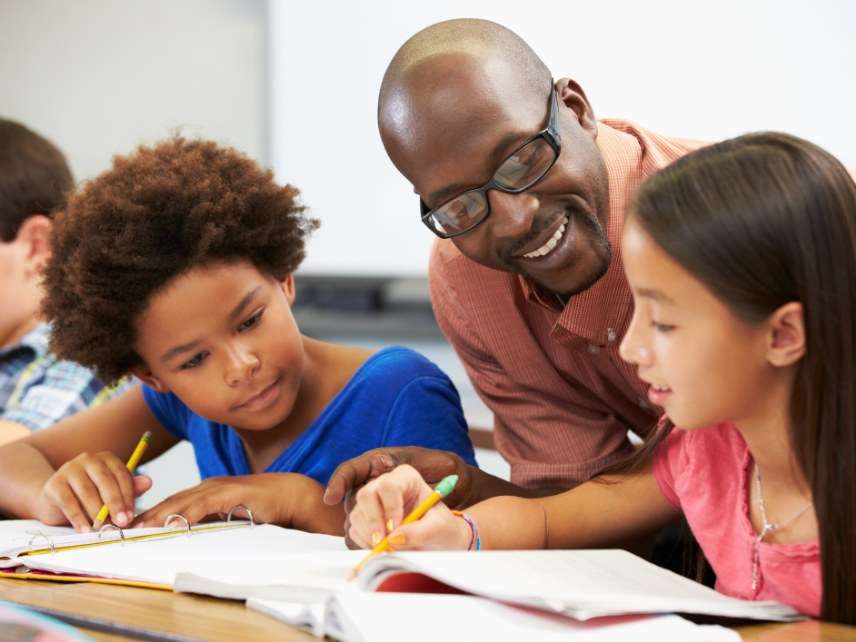 Somebody should ask American Federation of Teachers President Randi Weingarten if it's racist for a bunch of Latino and African-American parents to band together to transform their ailing local public middle school into a charter program.
That's exactly what's happening in Manatee County, Florida. Parents and staff (and teachers!) at Lincoln Memorial Middle School in Palmetto voted earlier in the year to begin the process of changing the school into a charter program.
This week Manatee County's school board approved the transformation by a vote of 4–1. Starting with the 2018–2019 school year, the place will become Lincoln Memorial Academy.
The school, the Bradenton Herald notes, was founded in the 1940s as a segregated high school serving the community's black students. It's more diverse these days—about 48 percent Hispanic, 28 percent African-American, and 20 percent white. According to demographic data, a full 100 percent of the students there qualify for free or reduced-price lunches.
Its test scores and overall performance, unfortunately, are not great. The school ranks worse than 84 percent of the middle schools in Florida.
The staff of the school believe that transforming into a charter will allow them to do more. If their budget plan holds up, the school plans to actually add an hour of education to the school day.
Weingarten drew a lot of media attention last month by using her bully pulpit to dismiss school choice as a tool of racists. In a blatant attempt at guilt by association, she pointed to ways some Southerners in the Jim Crow era tried to use school privatization to avoid sending their kids to school with black folks.
But it's 2017, not 1960. Hundreds of thousands of minority families are taking advantage of school choice now. Weingarten and those who have a financial stake in maintaining control over the school system cannot and will not acknowledge that reality. It would be akin to admitting that they have protected the interests of teachers over the education needs of families and students.
Somehow these interests have convinced the National Association for the Advancement of Colored People (NAACP) to accept the misbegotten idea that access to charter schools and choice is harming African-America kids, despite the considerable evidence otherwise, and the group has been demanding a moratorium. Black advocates of school choice have been speaking out against the NAACP's decision, but the organization has been holding strong on its position.
Awkwardly, the national organization may not even have the support of some of its own local chapters. Rodney Jones, the president of NAACP's Manatee County chapter, attended the school board meeting this week to declare his support for the charter transformation.
This shouldn't be a surprise. These local chapters are full of people who live in these communities. They see what school choice and charter programs can do to place the emphasis back on serving students and away from shielding entrenched bureaucratic interests like the American Federation of Teachers.
The Florida school choice outlet redefinED spoke with Jones, who explained why he turned away from the NAACP's formal position: "We are seeing kids go astray. They should be allowed the opportunity to give the child the best opportunity of success that they can possibly have. They will provide a very unique cultural experience for these students that they will not get anywhere else."
The NAACP's position is fundamentally at odds with the experiences of many, many minority families in their own communities.