Augustana U, Former Student Agree to Title IX Lawsuit Dismissal
Another questionable college sexual assault investigation winds up in court.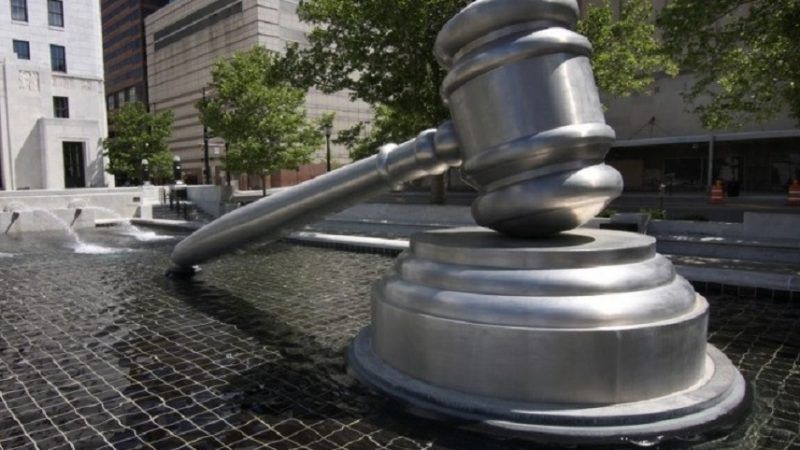 Augustana University and a former student expelled in the wake of a Title IX sexual assault investigation in 2015 have agreed to a dismissal of the student's lawsuit against the university.
Koh Tsuruta, of Lake Mills, Iowa, and Augustana agreed in a motion made in federal district court earlier this month, The College Fix reported. Neither party nor their lawyers have discussed the reasons for the agreement or whether or not there were settlement terms.
"It was resolved to the satisfaction of the parties," Vince Roche, the lawyer for the private school in South Dakota, said in Sioux Falls (S.D.) Argus Leader article. "That is all I can say."
The dismissal also leaves unanswered a trail of questions about the alleged assault, the handling of the Title IX investigation and Tsuruta's expulsion. The case points up once again the flaws in the Title IX process, the low standard of proof needed to find the accused guilty, the due process violations, and the lack of preparedness for the complexities of sexual assault cases on the part of universities.
Augustana began an investigation in July 2015 after Tsuruta told school officials a female student, who has not been identified, was accusing him of rape, although she had not filed a report with police at the time.
A month later at the request of the school she filed a report alleging Tsuruta had pinned her down on a bed in his apartment and raped her after the two of them had been drinking in a bar on July 3. Police arrested Tsuruta, who was charged with second-degree rape, false imprisonment and simple assault. Augustana suspended Tsuruta.
Tsuruta attempted to delay the university's Title IX investigation against him by filing a lawsuit a court dismissed. The university panel found Tsuruta guilty and expelled him.
Five months later, however, the court dismissed without prejudice all criminal charges against Tsuruta, Minnehaha County Deputy State's Attorney Amanda Eden said at the time. Dismissal without prejudice allows authorities to reintroduce those same criminal charges at a future date.
Last August, Tsuruta filed a second lawsuit against Augustana after the school refused to reinstate him. He accused the school of denying him the right to due process and putting his future in the hands of university employees not adequately trained to investigate the original allegations against him.
The suit allowed Tsuruta to introduce evidence that cast doubt on the allegations, although there is no indication what role they might have played in the mutual dismissal of the suit.
Tsuruta alleged his accuser had made similar accusations of other people, including an ex-boyfriend at the end of their relationship, allegations that couldn't be satisfactorily confirmed.
"We had interviewed a number of witnesses, including a young man who would have testified that (the alleged victim) had threatened to tell everyone that he had raped her, which arose out of the end of their relationship," Mike Bulter, Tsuruta's defense lawyer told the Argus Leader. "She also deleted messages between her and (Tsuruta) that would have led to the inevitable conclusion that this was not a non-consensual sexual encounter."
In addition, Tsuruta challenged his accuser's description of the rape, saying partial amputations of both of his feet made her account of the assault impossible. Tsuruta had returned to Augustana in 2014 after spending four years in prison for his role in a two-vehicle crash that killed the driver of the other vehicle, one of Tsuruta's friends and left him with third degree burns on both feet.
Tsuruta's lawsuit claimed Title IX investigators did not take his handicap into consideration when passing judgement.
While the accuser's past behavior and Tsuruta's physical condition might have cast reasonable doubt in a criminal trial, they carry much less weight in a Title IX investigation, when only a preponderance of evidence is required.
However, when Augustana asked that Tsuruta's lawsuit be dismissed, federal Judge Karen Schreier ruled in June the student "has pleaded sufficient facts to support his claims" that Augustana employees "weren't properly trained in investigating and adjudicating allegations of rape" and they ignored witnesses in his favor.
None of this is to say Tsuruta's accuser isn't telling the truth. The quality of the evidence against him, however, must be considered. Whether in criminal or civil court, or a university investigation, the rights of the accused as well as the accuser must be respected.
As long as universities flout due process in their attempts to comply with Title IX, victims and their lawsuits will keep piling up.