Jesse Walker, Popehat, and More on Sirius XM Insight from 9-12 AM ET
Matt Welch talks on channel 121 about Charlottesville, free speech, fake news, Madonna, and nuclear war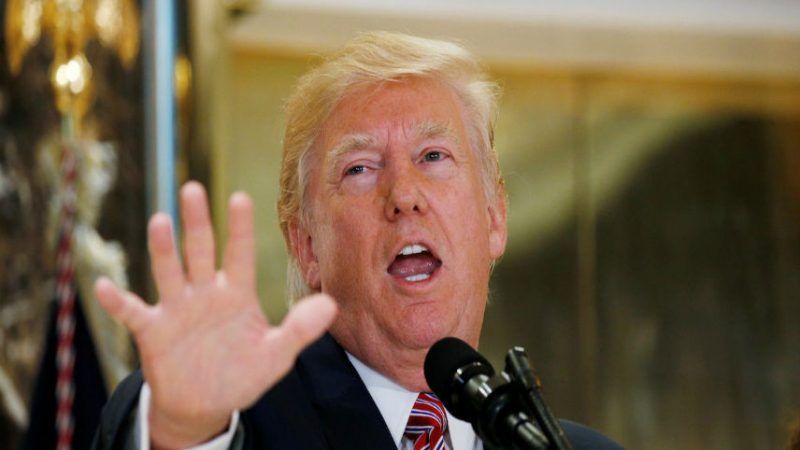 This morning I am sitting in the guest-host chair for Stand UP! with Pete Dominick on Sirius XM Insight (channel 121) from 9-12 am ET. Charlottesville and aftermath, plus President Donald Trump's remarkable press conference last night, will be the main topics. Guests are scheduled to include:
* Beloved Reason Books Editor Jesse Walker, author of the always-relevant The United States of Paranoia: A Conspiracy Theory. He will talk about parallels to the Greensboro massacre.
* Also-beloved free speech lawyer Ken "Popehat" White, who will talk about the many free-speech implications of neo-Nazis and Antifa thugs fighting in the streets.
* Journalist Marc Ambinder, who will talk about how close we came to nuclear war in the early 1980s.
* Movie/TV critic Carina Chocano, author of the brand spanking new You Play the Girl: On Playboy Bunnies, Stepford Wives, Train Wrecks, & Other Mixed Messages. She will talk about her book, from the jumping-off point of today being Madonna's 58th birthday.
* National Public Radio media correspondent David Folkenflik, who will talk about the bizarre triangle between the White House, Fox News, and the Seth Rich conspiracy.
It's gonna be a great show; please call in at 1-877-974-7487.