Affordable Housing Regulations Crushing New Home Construction in L.A.
Developers blame new regulations.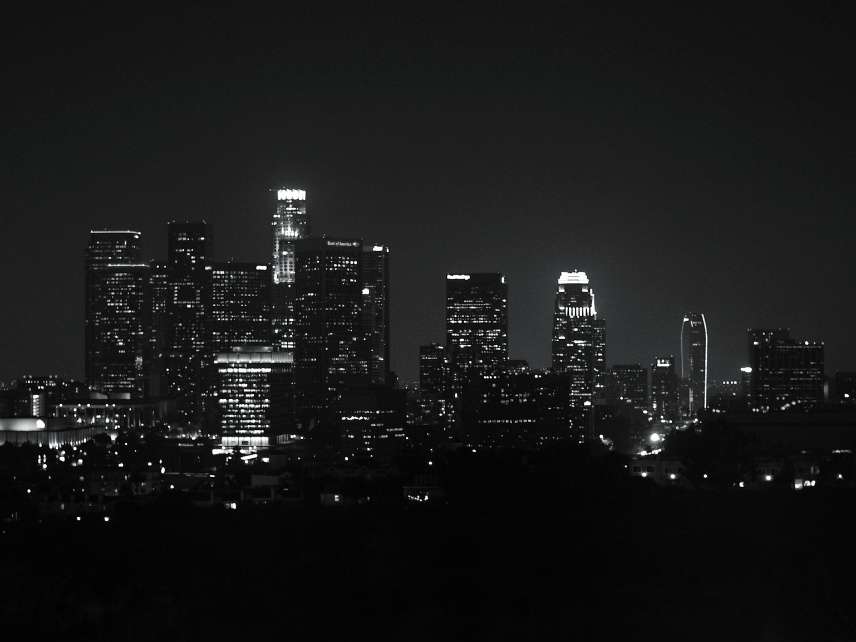 When Los Angeles voters were considering Proposition JJJ—an initiative last year to mandate affordable housing requirements for new developments—critics from Habitat for Humanity to the Los Angeles Times warned that the measure would lead to less housing construction in one of America's most expensive cities.
Now that the law has passed and is in full effect, those warnings are being borne out.
From March to June, developers submitted just 5,117 applications for new housing construction permits in the city, down from 9,226 for the same period last year, according to a study released by the Building Industry Association of Southern California (BIA).
Tim Piasky, CEO of the BIA's Los Angeles branch, puts the blame squarely on JJJ's expensive requirements.
"There was land available" for new construction projects, Piasky says. "But now those requirements made those projects exceedingly more expensive, and developers could not make those projects financially feasible."
Under Proposition JJJ, construction projects seeking amendments or changes to the city's building code or zoning requirements must include a certain percentage of affordable housing units. The percentage is set by the Los Angeles Department of City Planning, which published guidelines in March, and it is largely determined by how close new developments are to public transit lines.
For instance, a development that is half a mile from the nearest intersection of two bus lines would have to make 20 percent of its new units affordable to lower-income households, defined in California law as families making 80 percent of an area's median income. For developments that are less than 750 feet from the intersection of two light rail lines, the percentage is 25 percent.
JJJ also added new labor regulations, compelling developers to pay a prevailing (read: union) wage and requiring that 30 percent of construction workers on a project be permanent Los Angeles city residents. 10 percent of those local workers are required to be "transitional workers"—defined as workers "facing socioeconomic obstacles or other barriers to employment and whose primary residence is within a five mile radius of the project site."
"It put a lot more hurdles in place as far as housing construction," says Piasky.
From March to June last year, 2,110 developments applying for building permits sought the amendments or exemptions covered by Proposition JJJ. In the same period this year, the number of applications dropped to 118.
According to Piasky, even those projects that don't fall under JJJ's requirements are seeing their costs go up, as demand for land not subject to the initiative has also increased.
City planners have pushed back against claims that Proposition JJJ has caused a citywide construction slowdown, saying that overall building permits for the first six months of 2017 are still up over the first six months of 2016.
Much of that, however, might have to do with Proposition S, a failed city ballot initiative from early March that would have prohibited any exemptions or amendments to the city's building requirements for two years. Developers reportedly rushed to file applications prior to the vote, so as to be grandfathered into pre–Proposition S rules.
Even before these changes, Los Angeles was one of America's most expensive cities to live in. A report from Harvard's Joint Center for Housing Studies says that 57 percent of renters in the Los Angeles metro area were spending more than 30 percent of their income on housing; 31 percent were spending over 50 percent of their income on rent.
Census Bureau data compiled by the website ApartmentList found that rents grew by 15 percent in Los Angeles from 2005 to 2015. Wages, meanwhile, grew by less than 5 percent, so more and more Angelenos' pay is being eaten up by housing costs.
By mandating the construction of more affordable housing units, Proposition JJJ was supposed to fix that. Instead it seems to have made the situation worse. "If there are no projects going forward, how are they producing affordable units?" asks Piasky. "Not only are they not producing affordable units they aren't producing any housing units."