Most Drug Expiration Dates Are Bogus, and the FDA Knows It
At the government's behest, hospitals trash nearly a billion dollars worth of perfectly safe and effective medicines every year.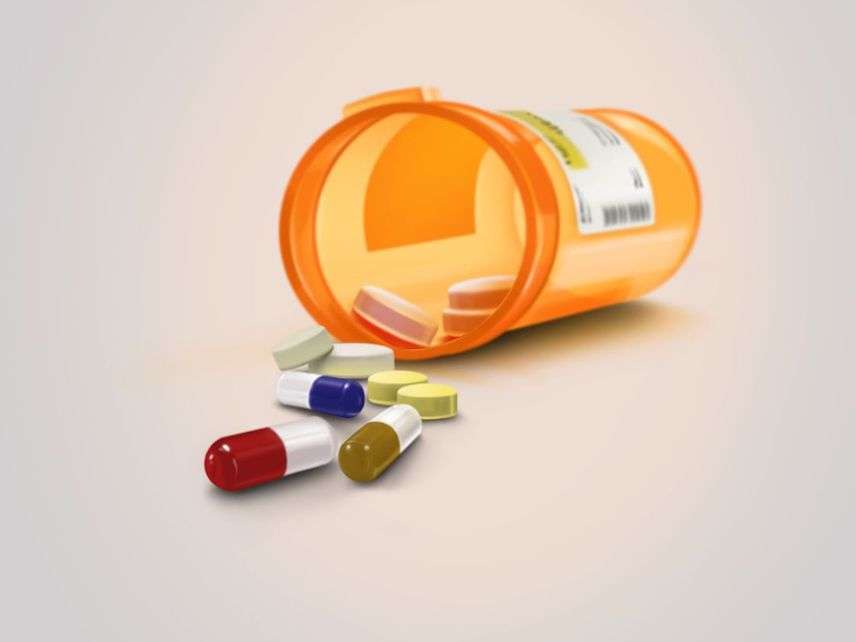 Hospitals in the U.S. throw away $800 million worth of unused medicine every year, and pharmacies and consumers trash uncounted millions more, all because they didn't use or sell those medicines prior to the date printed on the bottle.
But according to a new report from ProPublica, most of those drugs are safe and effective for years after the expiration date. And the Food and Drug Administration (FDA) knows it.
"It turns out that the FDA, the agency that helps set the dates, has long known the shelf life of some drugs can be extended, sometimes by years," writes ProPublica's Marshall Allen. "In fact, the federal government has saved a fortune by doing this."
Allen explains:
For decades, the federal government has stockpiled massive stashes of medication, antidotes and vaccines in secure locations throughout the country. The drugs are worth tens of billions of dollars and would provide a first line of defense in case of a large-scale emergency.

Each year, drugs from the stockpiles are selected based on their value and pending expiration and analyzed in batches to determine whether their end dates could be safely extended. For several decades, the program has found that the actual shelf life of many drugs is well beyond the original expiration dates.

A 2006 study of 122 drugs tested by the program showed that two-thirds of the expired medications were stable every time a lot was tested. Each of them had their expiration dates extended, on average, by more than four years, according to research published in the Journal of Pharmaceutical Sciences.

An official with the Department of Defense, which maintains about $13.6 billion worth of drugs in its stockpile, says that in 2016 it cost $3.1 million to run the extension program, but it saved the department from replacing $2.1 billion in expired drugs. To put the magnitude of that return on investment into everyday terms: It's like spending a dollar to save $677.
I suggest reading ProPublica's entire report, which provides one stunning example after another of bureaucratic cautiousness fueling rational but egregiously wasteful behavior. Hospitals don't dispense perfectly safe but expired drugs because that may expose them to regulatory penalties or lawsuits. Pharmaceutical companies don't push back against the FDA "because regulations make it expensive and time-consuming for manufacturers to extend expiration date." And the FDA won't do anything, because…well, ProPublica doesn't really provide a good explanation. The simplest explanation is that regulatory structures are like weeds: They don't uproot themselves.
There is no top-down fix in sight. The American Medical Association has apparently been drawing attention to this issue for over a decade now, but the FDA has made exceptions only in the case of medicine shortages. But that doesn't mean consumers have to comply.