The Manchurian Crooner
Friday A/V Club: When country music tackled brainwashing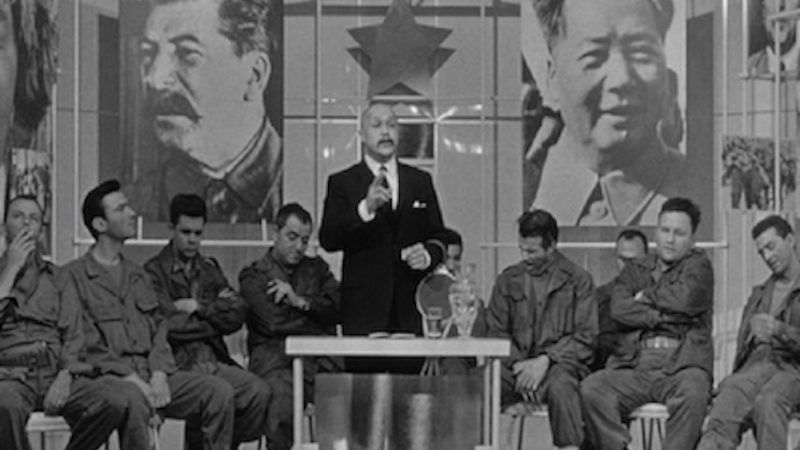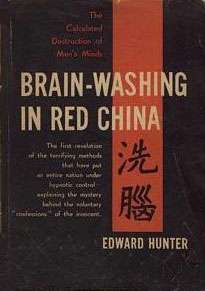 It was the Korean War—I mean the war they fought in the '50s, not the nuclear holocaust that various idiots are proposing now—that brought the word "brainwashing" into the common lexicon. Introduced in Edward Hunter's 1951 book Brain-Washing in Red China, whose cover declared that "an entire nation" was under "hypnotic control," the word's popularity exploded when the public learned that the American POWs who had recorded propaganda messages for North Korea had been subjected to intense indoctrination sessions. The idea took hold that the Communists had actually reprogrammed their captives' brains, perhaps permanently.
As science, this turned out to be false—the mind is not so malleable. As fuel for pop culture, on the other hand, it has given us everything from The Manchurian Candidate to the record I've embedded below. Eddie Hill's "I Changed My Mind," released in 1954, may well be the only country song ever written about brainwashing. In this particular spin on the subject, the cure for mind control turns out to be prayer; that isn't quite as exciting as the end of The Manchurian Candidate, but I suppose it was better suited for radio airplay.
Trivia: Joan Javits, co-composer of the song, made more of a mark when she co-wrote "Santa Baby." She was also the niece of Sen. Jacob Javits, which I guess makes this record the lost bridge between Nashville and the Rockefeller Republicans.
(For past editions of the Friday A/V Club, go here.)