Sex Dolls Are Getting Smarter. Don't Be Alarmed.
Robot romance is simply an "alternative form of relationship," not a replacement for human lovers or a deviant kink, says RealDoll creator.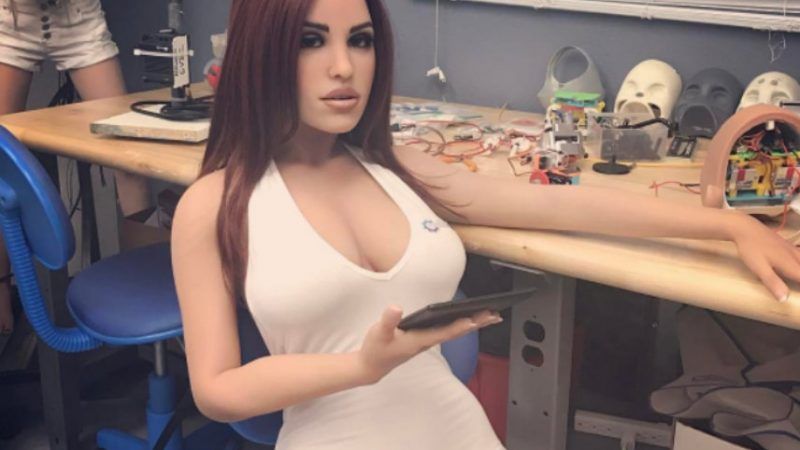 (@abyssrealdoll/Instagram)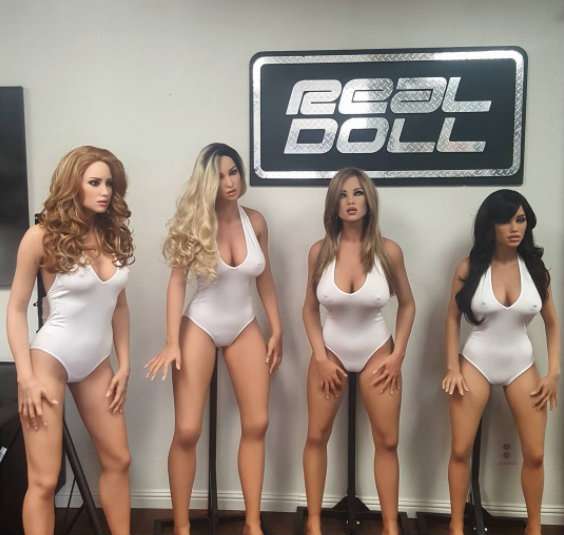 When it comes to lifelike sex dolls (which currently exist) and sexbots (which do not yet), people are prone to two contradictory and misguided beliefs: that only rapey perverts would use them, and that they pose a major threat to our social and sexual order.
Matt McMullen, the man behind the most popular "love doll" on the market, isn't buying either.
In a recent interview with Mel magazine, the CEO of Abyss Creations and creator of RealDoll, said his creations are not simply about sex and doubts they will ever capture a huge share of the sexual market.
In my Reason sexbot feature a few years ago, I noted that not even the most starry-eyed roboticists, futurists, and philosophers expect sex with robots to become a majority pastime. If the technology gets good enough and the products cheap enough, they might play the same role sex toys and strip clubs do now, without their customers automatically being considered creepy perverts.
But for a much smaller group, be they current love-doll keepers or future robot lovers, these silcone companions will be something more—and that's OK too.
Far from turning men into monsters who start to see living women as objects, love dolls and sexbots can provide something vital (and healthy) to people whose anxiety, disability, or other issues have made romantic relationships difficult, I suggested. It seems McMullen agrees:
Our customers can be shy or socially intimidated by real social situations. A lot of times the doll does something magical for them. It gives them a feeling of not being alone, not being a loner. It's that companionship, more than anything else, that appeals to people and gives them confidence to interact socially.

[…] A lot of people develop hobbies they never had, like studying fashion to dress their doll differently, taking up photography to capture their doll on film or painting her on canvas, or even learning how to sculpt while using their doll as a model or a muse. She inspires creativity in people who never had it previously. Sex lasts 5 or 10 minutes, maybe half an hour on a good day. But what about the other 23.5 hours of the day?
Abyss Creations is launching its first artificially intelligent add-ons to the love doll line. In April, it released the Harmony AI app, a sort of sexy and customizable version of Siri. The idea is to help work out any programming kinks before releasing the same "Realbotix" software as part of a robotic RealDoll head, Harmony AI, which customers can attach to any existing RealDoll.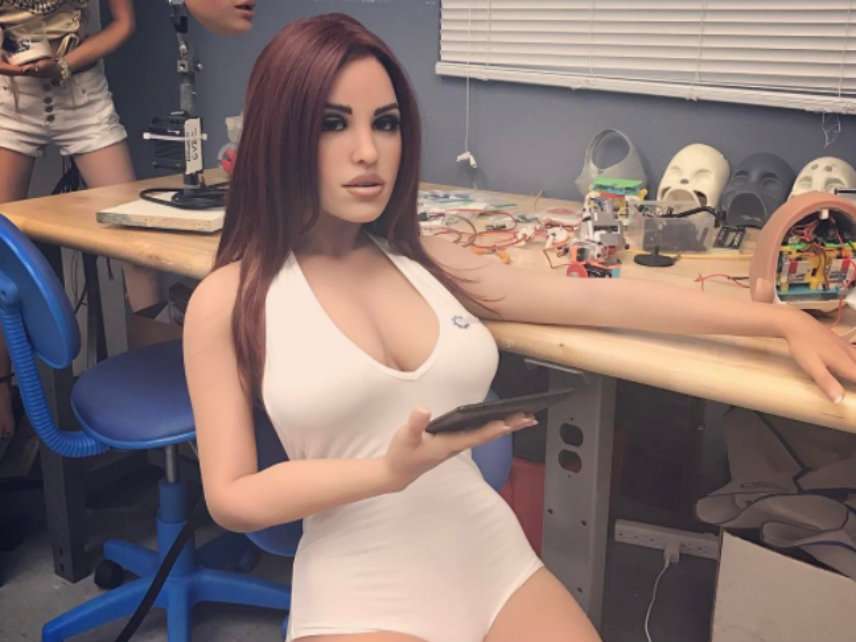 "Creating a full-body robot as a first step would be foolish," McMullen explained to Endgadget in April. "I don't think that you would necessarily have a realistic idea of how many people would even buy it, and why would they buy it? And what would it do? Would it walk? Would it be able to lift heavy things for you? When you start working your way down from the head, you're treading into some very expensive territory. So, before we step into that, we think doing the head first makes sense."
Besides, the technology just isn't there yet. As Guile Lindroth, the engineer behind Harmony AI, told Endgadget, "even the most simple functions that a 2-year-old human can do still elude the most fantastically advanced robot."
No matter how clunky, the AI technology additions have spurred accusations that McMullen is objectifying real women. "I've been making these dolls for 20 years and haven't heard a lot of people yelling and screaming that I'm objectifying women," he noted in Mel. "Then I make the dolls that talk, and now, they're upset. Which is funny because I'm stepping away from it being purely an object and giving it some personality."
McMullen dismissed the idea that his creations are feminism's enemies. "People have asked me this question a lot over the years, 'You know, are you making these dolls to replace women?' And, that's really never been even on the radar. It's an alternative form of relationship, nothing more."
As I concluded for Reason:
On the margins, sexbots could dissuade some individuals from pursuing human-to-human intimacy and relationships, just as pornography, sex toys, and everything from alcohol to work are also sometimes used to avoid attachments. But it has become clear through countless bouts of cultural and technological change that, for the most part, people see no substitute for knowing and loving another person. To predict sexbots as even moderately widespread stand-ins for sex and relationships reveals a not-insignificant misanthropism.

That isn't to say that individual use of sex robots is misanthropic. For many men and women, they will remain ancillary to interhuman relationships, more like sex toys than humanity surrogates. For a subset, social robots may provide opportunities for companionship and sexual satisfaction that otherwise wouldn't exist. When this occurs, we'd all do well to remember that having faith in human institutions and relationships means not panicking over new possibilities. Staying conscientious but open-mined toward the use of social robots, including sex robots, can only enhance our understanding of what it means to be—and to fall for—human beings.