The Volokh Conspiracy
Mostly law professors | Sometimes contrarian | Often libertarian | Always independent
Nassau County legislator seeks to bar Roger Waters concert from county-owned theater, because of Waters's pro-Israel-boycott views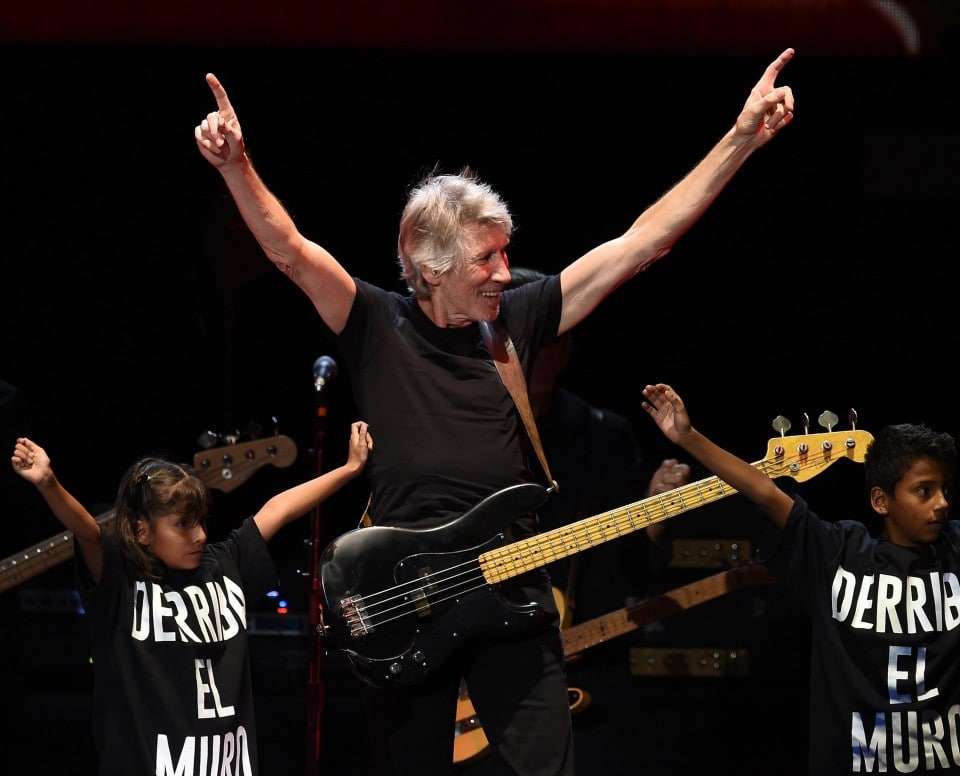 From Nassau County, N.Y. Legislator Howard J. Kopel:
On May 22, 2016 I was proud that Nassau County signed into Law a piece of Legislation that I sponsored, taking a stand against discrimination and bigotry against Israel. Local law 3-2016 bars companies from doing business with Nassau County if they participate in economic warfare against Israel. My intent in sponsoring this piece of Legislation was simple: embrace the BDS movement and Nassau will not do business with you. There is no room for hatred in Nassau.

Upon hearing that Roger Waters, notorious front-man for the BDS movement and virulent anti-semite was to preform two shows at Nassau Coliseum, a County sponsored facility, I researched the implications of that show under the passed Legislation. In so doing, it became clear that the lease of the Nassau Coliseum requires compliance with all laws. The question of whether Waters' scheduled performance would, therefore, violate the lease was, at my request, submitted for verification to the County Attorney.

I am pleased to report that the Nassau County Attorney confirms that Roger Waters' proposed upcoming tour dates at the Nassau Coliseum are indeed in violation of Local Law 3-2016. Allowing Waters, who actively promotes and encourages others to withdraw from commercial relations with Israel and other "BDS" activities as defined by the law to perform at a County owned facility that must comply with all local requirements and governing laws not only violates the law, and the Coliseum Lease, but offends the sense of decency held by our residents.

Accordingly, I call upon NEC to cancel all currently scheduled performances by Waters in order to be in compliance with the law. Moreover, should they decline to do so, I will call upon the County Executive to take any and all appropriate actions to enforce the anti-BDS law.
Nassau County Attorney Carnell Foskey has indeed been quoted by Newsday (Robert Brodsky) as "threatening to take 'appropriate legal action'" if the concert goes forward.
Nassau County law does indeed limit county contracting with businesses that (among other things) engage in "any action politically motivated and intended to penalize or otherwise limit commercial relations with Israeli owned or controlled businesses," and lets the county rescind contracts with such businesses. But to the extent that this covers contractors' speech urging boycott of Israel, such a law clearly violates the First Amendment in this case, and likely many others.
1. The government generally may not discriminate based on political viewpoint in selecting contractors, even for run-of-the-mill services such as trash hauling, see Bd. of Comm'rs v. Umbehr (1996). There may be an exception for specific cases where the government can show that a business's political speech greatly interferes with the operation of the government entity (an adaptation of the government-as-employer Pickering v. Bd. of Ed. test; but that would require case-by-case decision-making, and the categorical ban in the Nassau County law (if it's applied to business's political speech) would be impermissible. Indeed, this ban—again, if it's read as covering businesses' speech—is likely unconstitutionally overbroad, in violation of the First Amendment, see U.S. v. Nat'l Treasury Emp. Union (1995).
2. But the First Amendment problem is especially clear when it comes to refusal to allow someone to perform a concert on government property. Such property is likely a "limited public forum," open to a wide range of speakers for their own speech (though requiring that they pay money for it), see Southeastern Promotions, Ltd. v. Conrad (1975). The government may not discriminate based on speaker viewpoint in administering such property, even if the speaker is planning on expressing that viewpoint right there on the government property. It certainly may not discriminate based on the speaker's past speech on his own property. It's not clear to me that the ordinance would even apply to Waters's concert. But if it did, it would violate the First Amendment.
Fortunately, the Nassau Coliseum is more respectful of the First Amendment than Kopel; according to Newsday (Robert Brodsky):
Jeffrey Gewirtz, chief legal and administrative officer at Nassau Events Center, which has a 49-year lease with the county to operate the arena, said Waters' opinions are protected speech.

"NEC respects the constitutionally guaranteed rights of all people and therefore intends the Coliseum—under its stewardship—to be a venue that respects the expression and exchange of a wide variety of ideas and viewpoints," Gewirtz said.

Gewirtz said Nassau's BDS law does not apply to Waters because he does not have a contract with the county.
This matter has been developing over the past several weeks, but I just learned about it (from a National Coalition Against Censorship newsletter), and I thought I'd mention it. And it seems especially apt given the controversy about the proposed amendments to the anti-Israel-boycott statute: The Nassau County incident helps show that some government officials are indeed quite willing to use ambiguous laws as means to punish or suppress pro-boycott advocacy and not just the boycott itself. I generally support Israel in many respects, and oppose boycotts of Israel; but speech harshly critical of Israel and urging boycotts of Israel is just as constitutionally protected as speech harshly critical of any country or organization.