Taking Care of a Friend's Dog For The Weekend? Better Have a License, NYC Says
Why does New York City hate puppies?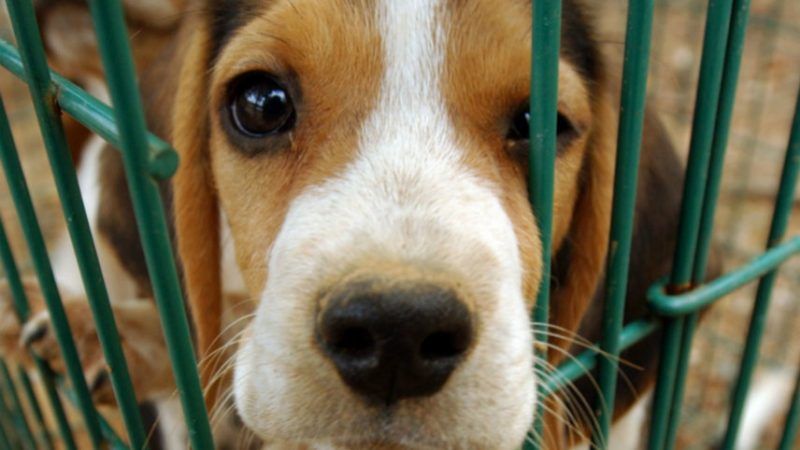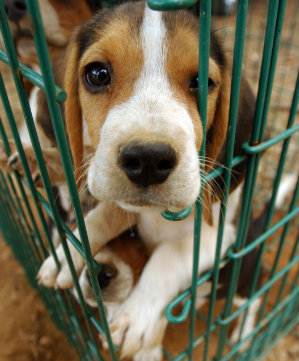 Even something as simple as having a friend watch your dog for the weekend isn't immune from the scourge of government permission slips in New York City, it seems. The city's Health Department is threatening users of a popular pet-sitting app with fines of $1,000 for taking care of animals without a license.
Thousands of users of Rover, a mobile app that connects pet-owners with individuals willing to feed, walk, and otherwise take care of their animals across New York City are potentially violating a little-known Health Department rule, the New York Daily News reported Thursday.
Though no one has been fined so far, two residents have been hit with violations in November and December for caring for pets without a permit, the paper reports.
The Health Department has also sent a letter to Rover warning about the legal violations. A department spokesman says the permits are needed to protect "public health," according to the Daily News.
"The laws are antiquated," Chad Bacon, who uses Rover to make extra cash by dog-sitting, told the paper. "If you're qualified and able to provide a service, I don't think you should be penalized."
That's a sentiment that could be applied to pretty much any profession where licenses are required, but it's particularly true here.
In-home pet-care is without a doubt the most humane, cost-effective, healthiest option for many pet dogs and cats, Michael Moyer, a Pennsylvania-based veterinarian, tells Reason via email.
"Whether it is the pet's own home or pet sitter's home, there are fewer opportunities for problems than a typical commercial boarding kennel," wrote Moyer. "Any reasonable pet owner could likely judge the appropriateness/safety of the pet-sitter's accommodations with a visual assessment at the time of the pet drop off."
UPDATE: The New York City Health Department, in a statement provided to Reason, says it does not intend to enforce these regulations against individual families, but does require permits for commerical boarding operations: "In order to protect animals from neglect, the Health Department requires animal boarding and kennel facilities to obtain permits and comply with regulations. Commercial boarding of animals in homes is illegal. These regulations do not apply to the average New Yorker who may pet sit for friends, family, and neighbors."
Like other battles between politically connected industries and the sharing economy, upstarts that seek to disrupt them—think hotels versus Airbnb, or taxis versus Uber—the ban on dog-sitting without a license seems to be driven by kennels who don't want competition from apps like Rover.
Kennels have enjoyed a long near-monopoly in the pet care market. Until apps like Rover, you didn't have much of a choice except to pay whatever the nearest kennel charged. In New York, especially, they aren't cheap or convienent—as the New York Daily News points out. Many New Yorkers have to drive their dogs to Connecticut to find a kennel.
Rover has completely changed the landscape. The app has 9,000 sitters in New York City alone and reports having 95,000 pet owners in the city registered to use the service.
Thankfully, City Councilman Corey Johnson tells the Daily News that he plans to introduce legislation legalizing pet-sitting. The Health Department's police, he says, are "crazy," "antiquated," and "not practical."
It's a shame the city government hasn't taken that same approach to roomsharing—using Airbnb is technically illegal in New York, even though many people have ignored the ban—but at least Johnson is nudging the city in the direction of more freedom.
The sharing economy is here to stay, regardless of what rules and regulations special interests fearful of new competition press local governments to impose. Policymakers should use a light touch in regulating mutually-beneficial agreements that let people crash on a couch, hop a ride, or leave their pooch in someone else's care.