Coming Thursday: "Stossel on Reason," New Video Collaboration with the Legend!
Watch an exclusive preview of Reason's newest project, which features weekly video content from the leading libertarian newsman, John Stossel.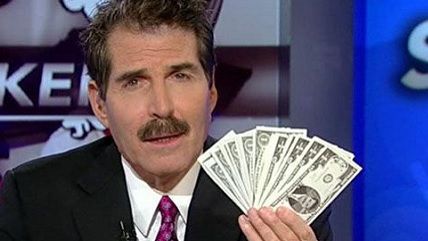 I'm excited to announce that tomorrow we will debut "Stossel on Reason," a collaboration with the libertarian news legend John Stossel. Stossel will be providing weekly documentary segments, video op-eds, and interviews and more for our website, Facebook page, and YouTube channel. The first video is a look at how enterprising conservationists are trying to save rhinos from poachers by bio-engineering and 3D-printing replicas of the animal's sought-after horns.
Over the years, Stossel has been effusive in explanation of how encountering Reason changed his way of thinking. For instance, in his book Give Me a Break, he says that he spent time looking at right-wing and left-wing magazines before finding Reason during the Virginia Postrel years. "It was a revelation," he writes. "Here were writers who analyzed the benefits of free markets that I witnessed as a reporter. They called themselves libertarians, and their slogan was 'Free Minds and Free Markets.' I wasn't exactly sure what that meant, but what they wrote sure made sense."
Here's the "sizzle reel" that the Stossel crew put together. Make sure to come back tomorrow—and to check your Facebook, YouTube, and Twitter feeds—for the very first "Stossel on Reason" collaboration.