On Trump, Jr., Governments Lying, and A World in Disarray: The New Fifth Column
Big foreign policy heave, featuring Bloomberg's Eli Lake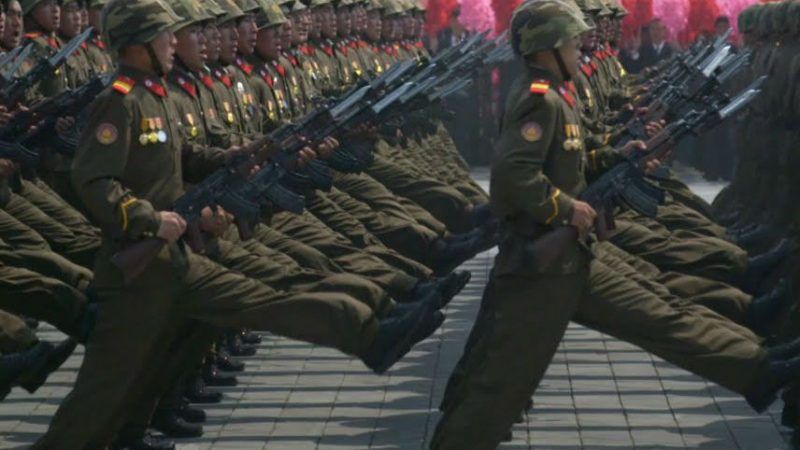 On July 21, Vice News is premiering on HBO a new feature length documentary on U.S. foreign policy since the end of the Cold War, titled A World in Disarray, based on a new book of the same name by former George H.W. Bush Middle East advisor and current Council of Foreign Relations poobah Richard Haass. The doc's main narrator and interlocutor (of such former leaders as Tony Blair, George Schultz, and Condoleezza Rice) is former Reasoner and current Vicer Michael C. Moynihan, one-third of the weekly podcast (and Sirius XM radio show!) The Fifth Column. Here's a preview:
We spend a good chunk of this week's podcast chewing over the mixed-up status of the United States' role in global affairs, the elusive Goldilocks test for interventionism in the Middle East, and the existential angst of relinquishing control over events, with the help of Bloomberg View foreign policy columnist Eli Lake. And as you would expect, there's plenty of debate over the there-there of Donald Trump, Jr.'s dealing with Russians, and the administration's slippery relationship with the truth. Without spoiling too much, some of the phrases uttered include "dick descript," "lesbodians and 9/11," "the Bernard Henri-Levy of stupidity," and "Congratulations, Eli, on being such a spectacular Jew." Listen to the whole thing here:
Reminder: Over the weekend you can listen to an hour-long version of The Fifth Column on Sirius XM POTUS (channel 124) Saturdays at 11 a.m. ET then Sundays at 1 a.m. and 3 p.m. And you can always find more Fifth Column at iTunes, Stitcher, Google Play, wethefifth.com, @wethefifth, and Facebook.