Brickbats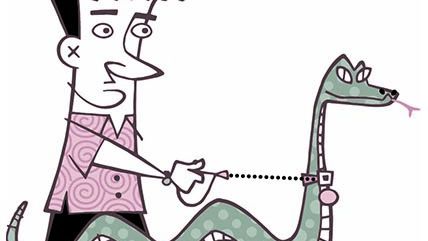 About two years ago, a young doe showed up at the McGaugheys' farm in Kansas. The family fed it, and soon the deer was playing with their pets and knocking on the door when it wanted to come into the house. Then one day, game wardens showed up and shot the deer in front of them. Even though the family had never confined it, the wardens said the animal was being "unlawfully possessed" as a pet.
A federal jury has awarded $100 million to the operators of a gravel mine after finding that Sacramento County, California, officials used legal and regulatory measures to put them out of business to benefit a rival company.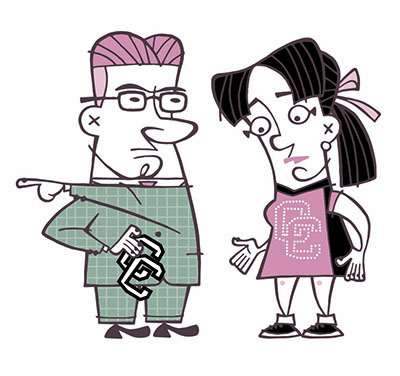 Coastal Carolina University has suspended its cheerleading team indefinitely. One of the cheerleaders says team members were questioned by campus police and had their cell phones searched after the university received an anonymous letter accusing some of them of prostitution, buying alcohol for underage friends, and paying others to do their homework.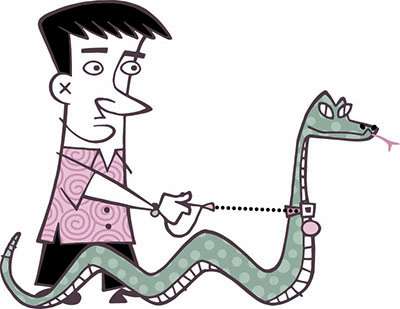 Jerry Kimball thought it was a joke when a Sioux Falls, South Dakota, animal control officer cited him for allowing his pet snake to slither freely at a local park. But a city ordinance requires all pets to be leashed or restrained in public. "He was literally asking me to put a rope around my snake," Kimball told the Associated Press.
Many law enforcement agencies request a warrant to forcibly catheterize someone for a urine sample only in extreme cases, such as a vehicular homicide. Not the Pierre, South Dakota, police department. The Argus Leader found that the department has repeatedly had people forcibly catheterized, including a 3-year-old boy.
An Italian court has ordered Uber to shut down all operations in the country, on the grounds that the ride-sharing service is unfair competition for taxis.
Evelyn Harris, 65, had just gone through the security scanner at Baltimore-Washington International Airport when a Transportation Security Administration (TSA) agent pulled her out of line, grabbed her by the throat, and groped her underneath her bra and inside her underwear. She later called the TSA to complain but was told the search was proper because she was wearing a pantyliner. The agent she spoke to said that since a 2009 incident, they've been vigilant about people who might be hiding stuff in their crotches.
Under Indiana law, convenience stores may only sell beer that has not been refrigerated. But the Ricker's chain found a loophole: Since it also sells Mexican food, it applied for restaurant licenses, which allow the stores to sell cold beer. Legislators have vowed to change the law to stop them.
Ruslan Sokolovsky faces up to seven and a half years in prison for playing Pokemon Go inside a church in Yekaterinburg. Russian officials charged him with inciting religious hatred and insulting the feelings of religious believers.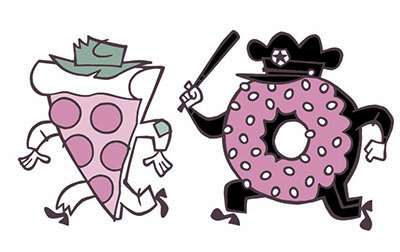 Back in 1991, Lorne Grabher had a personalized license plate made with his last name for his father. The tag has since been used by three generations of the family. But after Nova Scotia's Registrar of Motor Vehicles got a complaint last year, it decided that the name is "socially unacceptable" and that the plate can no longer be used.
San Francisco police issued a $250 citation to a homeless man for eating a slice of pizza at a bus stop.
This article originally appeared in print under the headline "Brickbats".