Minneapolis City Council Ignores Damning Seattle Study, Passes Its Own $15 Minimum Wage
Workers and business owners have pleaded with council members to consider the cost of their action.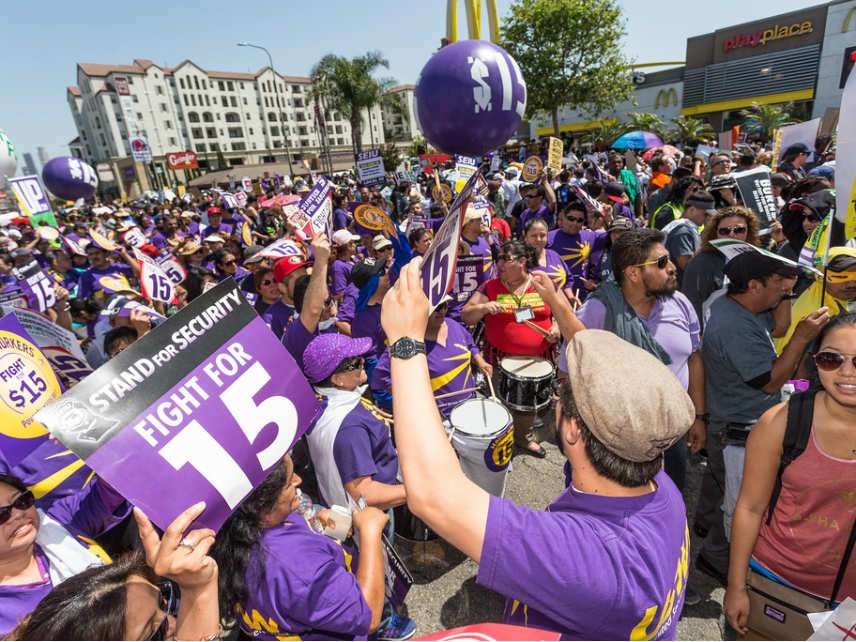 A week after the release of a study revealing the high cost of Seattle's minimum wage, the Minneapolis City Council rammed through a $15 minimum wage over the strenuous objections of workers and businesses.
The council voted 13-1 in favor of a tiered minimum wage roll-out schedule for large and small businesses modeled closely on Seattle's. The first of the wage increases will kick in in January 2018.
"The majority of the city council has given us two middle fingers," said Sarah Webster Norton, of Service Industry Staff for Change, which has been fighting the minimum wage ordinance.
Much of the opposition in Minneapolis has centered on the council's refusal to allow restaurants and bars to credit tips to the base hourly wage of their workers.
The tip credit puts more cash in the pockets of workers and gives businesses more flexibility in adjusting to wage hikes. Webster Norton, a server with 24 years of experience, says she expects businesses and customers will scale back or eliminate tipping, cutting her take-home pay by half.
"We've tried to show them the numbers and show them the math, they absolutely, staunchly refuse to listen," she said.
A survey of more than 100 Minneapolis restaurants by Pathway to 15—a pro-minimum wage, pro-tip credit organization—found that 81 percent of businesses would reduce hours, and another 55 percent would eliminate current positions without a tip credit.
Roughly 63 percent of business owners surveyed said they would implement a service charge or change their tipping model if a tip credit wasn't included in the Minneapolis minimum wage ordinance.
Minneapolis Mayor Betsy Hodges, a minimum wage proponent, however, described tipping in an essay as a legacy of slavery and demeaning to women. Webster Norton said Hodges and the council have abused identity politics to quiet opposition.
"It's insulting to those of us who have tried to hone our craft, who have worked our asses off to become knowledgeable about food and beverage and alcohol and wine," Webster Norton said. "All the things that make a good tipped employee. It basically just implies that we have to use our feminine wiles to get tips."
Steve Minn, a former council member himself and owner of affordable housing developments in the city, told Reason the rush to a minimum wage increase was political pandering by Hodges and councilman Jacob Frey, who are vying for the nomination for mayor at the Democrat-Farm Labor Party convention July 8.
Minn wrote a lengthy op-ed in the Minneapolis Star-Tribune detailing his concerns.
"If this was about good policy, they would have waited and done their study, and paused when the most recent data on Seattle came back," Minn said. "The rush to deal with it this month has everything to do with the mayoral convention that happens in two weeks."
The new ordinance leaves Minn in a tough spot, prohibiting him from raising rents of his affordable housing, thanks to a contract with the Department of Housing and Urban Development. Minn says his alternative will probably be to trim services to his tenants.
"Instead of having three cleaning crews a week," he said, "maybe I'll have two."