Illinois Legislature Passes Asset Forfeiture Reform
State's Attorney urges governor to sign the bill after Reason story shows poor hit hardest by asset forfeiture in Chicago.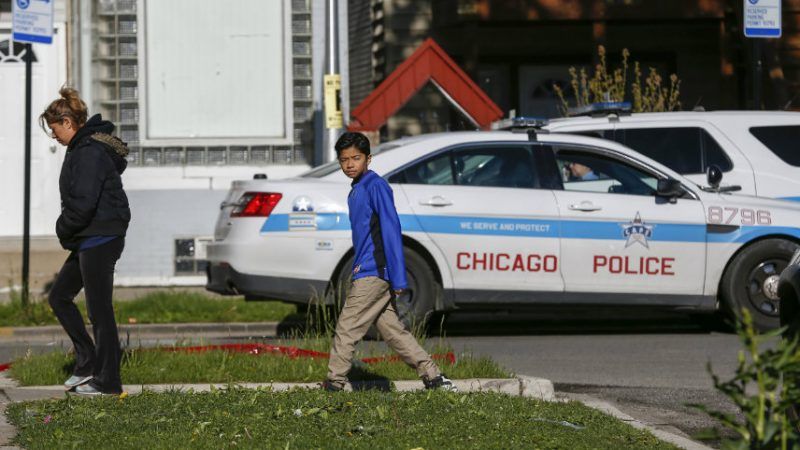 (Jose M. Osorio/TNS/Newscom)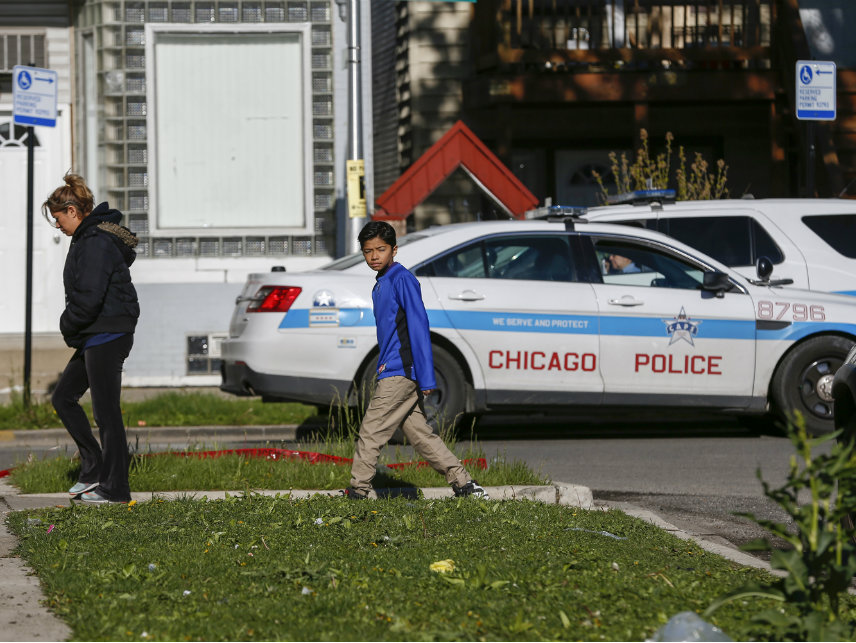 The Illinois legislature overwhelmingly passed a bill Friday tightening the state's civil asset forfeiture laws and shifting the burden of proof onto the government to show why it should be allowed to keep seized property.
The vote came on the heels of an investigative report from Reason earlier this month showing lower-income neighborhoods of Chicago were hit hardest by asset forfeiture.
Reason's report, analyzing more than 23,000 property seizures over the last five years, was cited by Cook County State's Attorney Kim Foxx in a letter to the Chicago Tribune Saturday urging Republican Illinois Gov. Bruce Rauner to sign the bill into law. Foxx wrote that civil asset forfeiture's disproportionate impact on poor and minority communities was an "injustice."
The bill, approved unanimously in the state senate and with only one dissenting vote in the house, would raise the standard of evidence for forfeitures from probable cause to a preponderance of evidence and bar seizures under $500 in many drug cases.
It would also abolish a requirement of residents challenging seizures that they pay a 10 percent bond on the estimated value of their property to file a petition, and expedite hearings for owners claiming innocence.
Civil rights groups including the American Civil Liberties Union (ACLU) of Illinois, say current bond requirements, a slow appeals process, and low standards of proof for the government make appealing a property seizure, especially for low-income residents, a Sisyphean task.
Overall, civil liberties groups are pleased with the bill. "The main thing is shifting the burden of proof clearly onto the state and relieving property owners of having to prove their innocence," Ben Ruddell, a staff attorney at the ACLU of Illinois, says.
Bill sponsors reached a compromise with law enforcement groups narrowing the sweep of the original bill, dropping a required criminal conviction before property could be forfeited. New Mexico and Nebraska have enacted such requirements over the strenuous objections of law enforcement.
The compromise allowed the bill to proceed with the backing of state law enforcement, such as Foxx, a reform-minded state prosecutor for the Chicago area. Foxx became the first African-American woman to be elected to the position in November 2016, defeating incumbent Cook County State's Attorney Anita Alvarez, who was pilloried for her handling of the fatal police shooting of Laquan McDonald.
"As state's attorney, I am committed to taking violent criminals off the streets and pursuing innovative ways to do so," Foxx wrote. "But I also understand—and fiercely defend—the presumption of innocence. Our justice system was built on that idea, and public trust in our system depends on it. We deserve a data-informed justice system and smart policies that truly protect our communities, and we need our governor to help us deliver."
Prosecutors, whose budgets are often padded by asset forfeiture revenue, are usually among the most vocal opponents of reform measures. Ruddell says he was thrilled "to have the prosecutor in the most populous county in the state be on board. Hopefully this will persuade the governor that he need not think very long and hard before signing this bill."
There are some steps state's attorney's offices could take on their own to better ensure a fair justice system. As Ruddell notes, the Cook County State's Attorney's Office (CCSAO) has practically unlimited discretion to decide which forfeiture cases to pursue or drop.
"The CCSAO has been very active in the number of forfeiture cases it brings," Ruddell says. "We hope that in addition to Foxx's support of the bill, we'll see the state's attorney's office putting more scrutiny on the seizures that come to them and using the discretion they have to say, 'You know what, we're not going to proceed on this forfeiture case based on the facts before us.'"
According to public records reviewed by Reason, the CCSAO declined to pursue forfeiture in just 2,100 of the 23,000 cases brought to it by law enforcement between 2012 and 2017.
Asset forfeiture is huge revenue stream for Illinois. A joint report by the ACLU of Illinois and the Illinois Policy Institute found that the state raked in $319 million in forfeiture funds over the last decade.
The vast majority of that goes back into the coffers of state's attorney's offices and police departments. The legislation would also create new public reporting requirements, bringing more transparency to how law enforcement in Illinois utilize asset forfeiture.
"Shining a light on forfeiture fund spending is particularly important because Illinois law lets agencies keep 90 percent of what they confiscate," says Jennifer McDonald, a research analyst at the Institute for Justice, a nonprofit law firm that has challenged asset forfeiture laws in several states. "This self-financing outside of the legislature's power of the purse has long enabled law enforcement to escape public scrutiny and accountability."
Correction: An earlier version of this article stated that a joint report on Illinois' asset forfeiture program was authored by the ACLU of Illinois and the Institute for Justice. In fact, it was authored by the ACLU of Illinois and the Illinois Policy Institute.