L.A. Hotel Union Misleads About Airbnb, Hoping to Get Rid of Competition
Short-term rentals are not the source of what ails the city.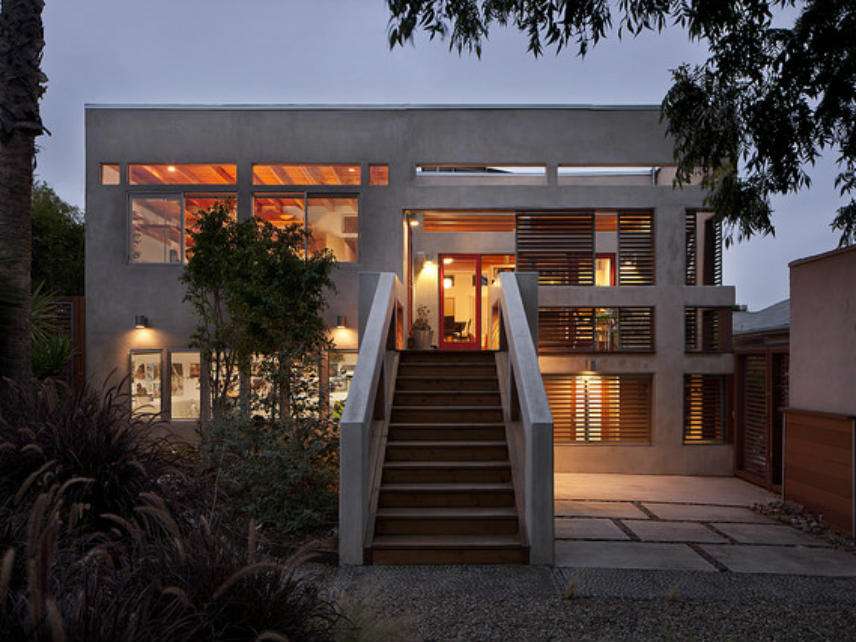 In Los Angeles, influential hotel union Unite Here has joined with consumer advocacy groups to form the coalition Fairbnb, all in the name of fighting against Airbnb and the right of citizens to rent out rooms and houses to travelers.
Coalition members flocked to city hall last week to push for draft rules that would restrict short-term rentals like Airbnb to 180 days and would allow hosts to rent out only their primary residences. City Council should take the accusations against Airbnb with a grain of salt.
Unite Here charges Airbnb with setting up illegal hotels and taking huge chunks of housing off of L.A.'s already strained market—housing for tourists at the expense of locals. Further, they argue that regulations are necessary to protect hospitality workers' right to earn a living.
Trying to pin the city's housing crisis on Airbnb is an effective marketing strategy for hotel unions. If their accusations are true, who would defend a business that makes L.A. more expensive for everyone? Rent in the city has increased by 32 percent since 2000 while real income has decreased by 3 percent. The crisis hits low-income Angelenos the hardest; 80 percent of them spend 50 percent of their income on housing.
But Airbnb is not the cause of the problem. On Airbnb, there are 17,995 entire homes available for rent in Los Angeles. Even if every unit was filled with tourists every day of the year, this could hardly cause the city's housing crisis—studies estimate that the city needs 551,807 new units to meet low-income Angelenos' housing needs.
The Airbnb occupancy rate in Los Angeles is only 25.4 percent, meaning that many of whole house short-term rentals are not totally off the market. They actually house locals for part of the year.
Instead of exacerbating the housing crisis, Airbnb provides a lifeline for struggling Angelenos. Airbnb found that 38 percent of hosts are low- or middle-income residents with most using the income from hosting to pay household expenses—71 percent said Airbnb helped them stay in their homes.
Hotel unions present themselves as champions of the working class, even as they work to prevent others from earning extra income. As reported in the Daily News, 21-year-old Yajayra Cerrato told City Council's Planning and Land Use Management Committee that long-term Airbnb rentals are a threat to hospitality workers: "Think about the people who work for housekeeping like my mother. For those six months that you guys host there, is she going to be unemployed?"
That's far from the whole story. Airbnb supporters showed up in equal numbers to comment on the proposed rules. For every allegedly displaced hospitality worker, there is someone like 77 year-old Al Antonini, who told the L.A. Times that he relies on Airbnb revenue to pay his mortgage. Others told City Council that hosting on Airbnb helped pay off student loans.
Furthermore, Cerrato is presenting the city and its citizens with a false choice. Antonini's income does not come at the expense of Cerrato's mother, and there are numbers to show it. Hotel occupancy declined by only 1 percent in 2017 and independent analysis concluded that competition from Airbnb has had a minimal impact on L.A. hotels. As summarized by an Airbnb spokesman, home-sharing attracts a different kind of traveler.
Airbnb has brought $600 million in economic impacts and $13 million in tax revenue to the city. Innovations like Airbnb help locals and tourists alike. Regulations would benefit hotels only at the expense of hosts.