Does Rhetoric Influence Violence? The Fifth Column Debates
Plus: Notes from a man who recently interviewed Alex Jones yet generated very little controversy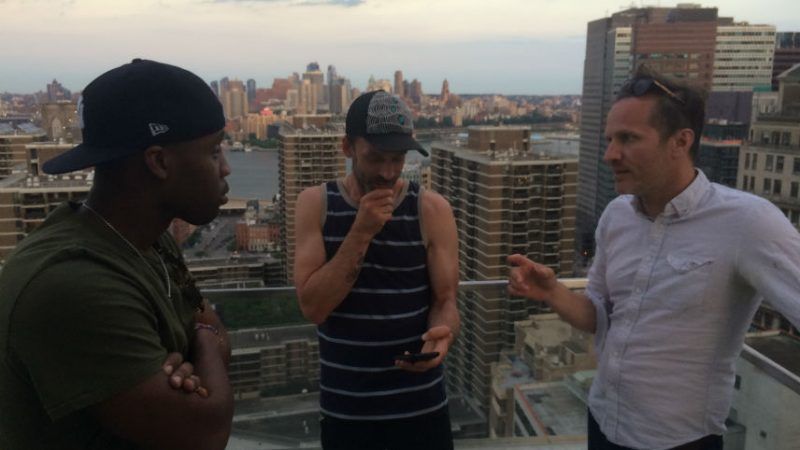 I'm a little behind in notifications here about the doings of The Fifth Column, the weekly podcast I co-host with Kmele Foster and Michael Moynihan, which airs (in adapted form) on Sirius XM POTUS (channel 124) Saturdays at 11 a.m. ET then Sundays at 1 a.m. and 3 p.m.
On June 8, as I was mucking about with Rand Paul, my co-conspirators recorded an episode with Timothy D. Snyder, author of the hot new book On Tyranny: Twenty Lessons from the Twentieth Century. You can listen to that serious conversation here. Then for those who prefer a little more ssslur in the letter "s," we followed that up with a group effort the next day, influenced by some State of Jefferson rum, covering the UK election, Trump/Comey semiotics, plus an extended and worthwhile rant from Kmele Foster about Bill Maher's apology tour.
Our latest effort, recorded Wednesday night, tackled that day's congressional baseball shooting, particularly the contested question about the links between political rhetoric and violence. We also throw some shade at Attorney General Jeff Sessions, engage in a series of questionable Bill Cosby impersonations, and look at the Alex Jones/Megyn Kelly controversy through the lens of Moynihan's open jealousy that his own recent interview with Mr. InfoWars failed to generate talks of boycotts and journalistic malpractice. You can listen to the whole episode here:
And you can watch Moynihan's Vice News segment with Jones below:
More Fifth Column stuff is availabile at iTunes, Stitcher, Google Play, wethefifth.com, @wethefifth, and Facebook.