Shots at Congressional GOP Baseball Practice, Rolling Stone Settles With UVA, Lawmaker Kills Chicken on Camera to Show He's Pro-Life: A.M. Links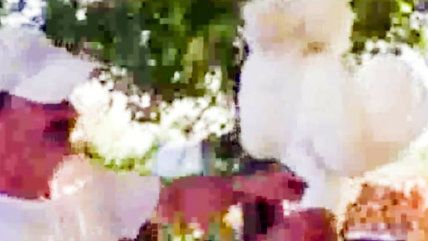 screenshot from Rep. Mike Moon video

At least five people, including U.S. House Majority Whip Steve Scalise (R-Louisiana), were shot early Wednesday in Alexandria, Viriginia, during GOP Hill-staff and member baseball practice; no one was killed. Sen. Rand Paul (R-Ky.) told MSNBC there were as many as 50 shots. The shooter appeared to be a white male, according to Alabama Republican Rep. Mo Brooks.

A 45-year-old police chief from Minnesota was caught trying to pay for sex with someone under 18 years old—aka sex trafficking under federal law. The local NBC News affiliate described it as him "being caught in a minor prostitution sting."
A video shows Missouri state Rep. Mike Moon killing and gutting a chicken while talking about abortion and the need to protect life.
Rolling Stone has agreed to settle a defamation lawsuit brought by the University of Virginia for $1.65 million.
Follow us on Facebook and Twitter, and don't forget to sign up for Reason's daily updates for more content.