New Coalition Blames Tech Industry for City's Problems, Demands Uber Solve Them
Plan to open headquarters in Oakland, California, upsets locals who fear tech displaces minorities.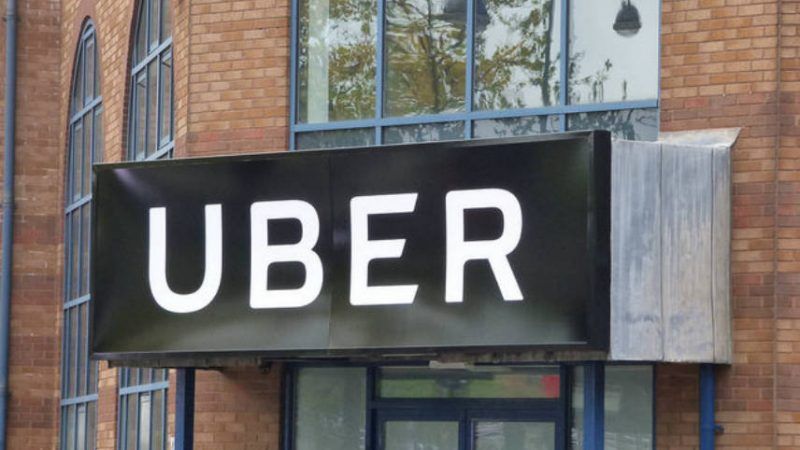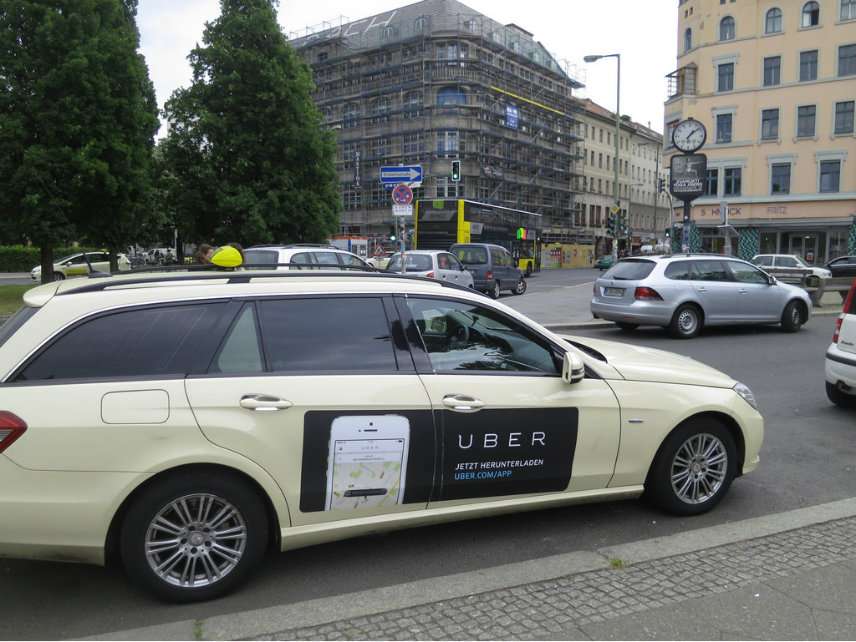 Concerned new well-paying tech jobs may disrupt their diverse and rent-stabilized community, activists in Oakland, California, are making tough demands on Uber in advance of its opening a headquarters downtown.
In 2015, Uber purchased the historic downtown Sears Building with plans to open a new global headquarters by 2017 bringing with it 3,000 new employees. The ride-sharing giant has since scaled back its proposal and is now planning to open with only a few hundred employees in 2018.
Outraged at the company's caution, a new coalition called No Uber Oakland is demanding a concrete plan. From their website:
"Uber has announced plans to move into the former Sears building in downtown Oakland. Although details of Uber's plans keep changing, many Oaklanders think Uber doesn't belong in this historically diverse and working-class city that's already struggling with gentrification and displacement—problems Uber's arrival—as the leading edge of a growing tech wave—will likely make worse.

We say NO to Uber in Oakland—unless the company makes concrete commitments to protect our city's workers, small and minority-owned businesses, and community groups while upholding our city's values."
A city that prides itself on being anti-establishment is now pushing back against the world's most valuable startup.
The coalition made 10 demands, including hiring local minorities, giving drivers a living wage, helping to solve the affordable housing crisis, supporting mass transit, and supporting local artists. Most of these claims center on fears of displacement and gentrification. Salaried tech jobs, the thinking goes, will force out minorities and artists through increased costs of housing and commercial space.
Some locals have expressed concerns lower income residents will be pushed out into housing like the converted warehouse known as the Ghost Ship, where 36 people died last December in the deadliest fire in the city's history.
Oakland has a devastating housing affordability crisis but the problem isn't business development. From 2013 to 2016, the city issued just 1,332 new building permits. The most recent rules change, meant to remove building fees and allow for more cheap construction, will only amount to building 600 new homes over the next 10 years. Government restriction of supply has created the mess.
Critics beat up on the company's global human resources representative, Renee Atwood, for flubbing diversity numbers at a city press conference. However, Uber is a tech industry leader in diversity. Of its workforce of 12,000, 36 percent are women, almost 9 percent African American and almost 6 percent Latino. Google by comparison has a workforce that is 2 percent African American and 3 percent Latino.
Uber also fills managerial roles with drivers and does not require STEM degrees for many positions, allowing minority drivers to move up in the company. The ride-sharing giant has, in addition, pledged $3 million to organizations that support women and minorities in tech.
Uber is already fulfilling some of the demands of No Uber Oakland, that "Uber's workforce—not just its drivers, but the full-time, well-paid employees in departments like engineering, marketing and finance—must reflect Oakland's diversity."
Providing well-paying jobs and new tax revenue, Uber is already doing more to help Oakland, with its high rents, underperforming transit system, and the poorest neighborhoods in the Bay Area than No Uber Oakland.