Jared Kushner's Russian Escapade
It raises the perennial question about Trump: What's worse-if he doesn't know what he's doing or if he does?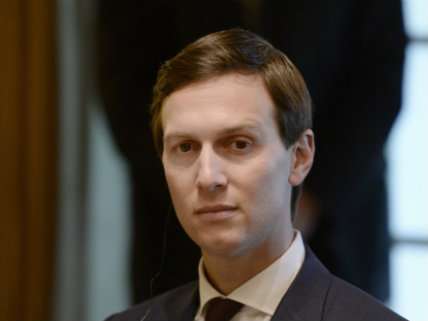 Suppose that shortly after the 2008 election, Barack Obama's adviser Valerie Jarrett met with the Chinese ambassador and suggested using a secure link at his embassy to communicate with Beijing beyond the reach of U.S. intelligence agencies. Congressional Republicans and just about everyone else would have been shocked and aggrieved.
Why? It would have indicated she was putting more trust in an unfriendly regime than in her own government. It would have put her in debt to ruthless foreigners who might use her to advance their malignant interests. It would have raised grave questions about her (and Obama's) intentions. We might have heard chants of "Lock her up!"
That's the equivalent of what President Donald Trump's son-in-law and senior adviser, Jared Kushner, did with the Russians, according to The Washington Post. Yet Trump loyalists and allies have done their best to treat it as normal or commendable.
Homeland Security Secretary John Kelly said, "Any channel of communication, back or otherwise, with a country like Russia is a good thing."
A back channel is a fine option, agreed national security adviser H.R. McMaster, because "what that allows you to do is communicate in a discreet manner." Former U.N. Ambassador John Bolton said it was "perfectly natural."
Sen. Lindsey Graham, R-S.C., took a different tack, insisting the whole story is not believable. Well, he can believe it, because Kushner hasn't denied it. Neither has the White House, though it has defended his right to make such contacts.
The responses of Kelly and McMaster should come as good news to convicted spies Aldrich Ames and Robert Hanssen, who are serving life sentences for their back-channel communications with the Kremlin. Maybe Trump will pardon them to show he approves of covert dealings with the Russians.
The secrecy sought by Kushner fits a pattern of hiding his Russia contacts. When he filled out his security clearance form, he failed to disclose the meeting with the Russian ambassador, a December meeting with the head of a Russian state-owned bank and dozens of other contacts last year with foreign officials—omissions that could expose him to a felony charge. His lawyer attributed them to an "administrative error."
One puzzle about his December meetings is what purpose he had. It's entirely possible that Kushner, a foreign policy novice, came up with the idea because he had no clue what he was doing, what dangers it held or why anyone would object. Conservative commentator and former federal prosecutor Andrew McCarthy said it could have been merely "galactically stupid."
That's the optimistic view. A worse possibility is that Kushner was trying to negotiate with the Russians to lift Obama's sanctions on a government that Trump likes. In that case, he was way out of line, because Trump had not taken office and had no business undercutting the sitting president of the United States.
"There's no way that it can be appropriate to say, 'I want to use a hostile government's communications system to avoid our government knowing anything about it,'" Eliot Cohen, who was a top aide to Secretary of State Condoleezza Rice, told the Post.
In 2008, President-elect Obama declined an invitation to meet with Russian President Dmitry Medvedev in Washington. "We firmly believe there is only one president at a time," Obama's spokesman said. That didn't used to be a novel concept.
Given the lax ethics of the Trump circle, it's hardly inconceivable that Kushner, a real estate tycoon whose father-in-law is a real estate tycoon, had financial motives—trying to reach a discreet deal that could enrich him or Trump, possibly in exchange for kinder treatment of Russia by the U.S. government.
And given Trump's distrust of American intelligence agencies, Kushner might have preferred to deal with the Kremlin free of their scrutiny.
In that case, what was the rush? Why not wait until Trump took office and the agencies were under his control?
Kushner, of course, may not be the person responsible for this strange outreach. More likely, it was Trump who brought it on through his naivete, disdain for established norms, corrupt intentions or fondness for Vladimir Putin.
It's inexcusable regardless. "What manner of ignorance, chaos, hubris, suspicion, contempt would you have to have to think that doing this with the Russian ambassador was a good or an appropriate idea?" asked former CIA Director Michael Hayden.
It raises the perennial question about Trump: What's worse—if he doesn't know what he's doing or if he does?
COPYRIGHT 2017 CREATORS.COM