Brickbats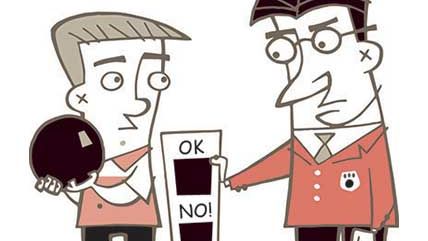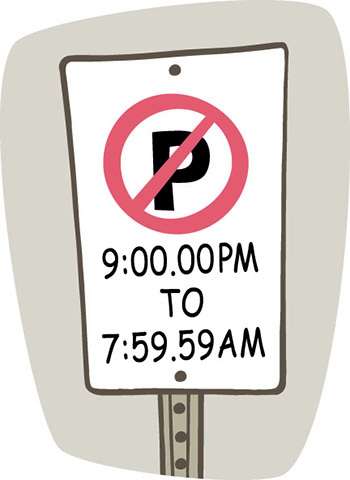 A judge in Providence, Rhode Island, has dismissed a ticket and fine issued to a woman for parking in a spot two seconds before it became legal to park there.
When members of the North Carolina Military Commission saw that press and members of the public had actually showed up to a public meeting where a presentation on a wind farm would be held, they pulled that item from the agenda and told everyone it would be discussed at a later date. Then, after the public and the media left, members of the commission heard the presentation anyway.
For almost a decade, Montreal has hosted the Canadian championship in Brazilian jujitsu. But organizers had to cancel this year's tournament at the last minute after cops told them it would violate a national law banning combat sports not recognized by the International Olympic Committee. The police threatened to arrest every athlete who took part in the event. But the relevant law defines combat sports as those involving striking with the hands or feet. Brazilian jujitsu is a grappling event.
Heather Lindsay and Lexene Charles say the racial slur scrawled on their garage door in Stamford, Connecticut, isn't the first time their home has been vandalized. Police haven't taken the incidents seriously, they complain, so they've vowed not to remove the graffiti until cops properly investigate the matter. City officials have responded by slapping them with a blight citation, which carries a $100-a-day fine.
The Russian government has prohibited children under the age of 16 from seeing the new version of Beauty and the Beast because it has a gay character. Russia bars what it calls "gay propaganda" aimed at minors.
In Prince George's County, Maryland, police officer James Sims has been suspended for one year and sentenced to three years' probation after pleading guilty to taking upskirt photos—reportedly of women he pulled over for traffic stops.
The European Union parliament has voted to remove the immunity of French presidential candidate Marine Le Pen. The move allows her to be prosecuted for publishing violent images, in this case images of executions committed by the Islamic State.
Wisconsin state officials recently reminded distributors of Kerrygold Irish butter that selling butter that hasn't been certified by an official panel of experts can result in a fine of up to $1,000 or six months in jail.
The Utah legislature has approved a bill that would lower the blood alcohol content level for DUI charges to 0.05 from 0.08.
Police in Manchester, England, have apologized for Tasering an unarmed blind man. Still, Assistant Chief Constable Garry Shewan says it "appeared to be an appropriate decision" at the time because it was dark and cops mistook the man's folded cane for a gun.
Newfoundland Youth Bowling has agreed to return the gold medals to a team that won a recent tournament but not to overturn a ruling that disqualified them after the tournament was over. Their offense: One 7-year-old bowler's pants were not the proper shade of black.
A teacher at Michigan's Bangor High School has resigned after she was recorded duct-taping a student to his desk. The teacher reportedly said that the student moves his arms when he talks and it was distracting.
A new ordinance in Milwaukee County, Wisconsin, will require the developers of Pokemon Go and similar games to get a permit to host an event if their product will bring people into county parks. Officials blame Pokemon Go for traffic congestion, excessive trash in the parks, and other problems.
This article originally appeared in print under the headline "Brickbats".