White-Owned Restaurants Shamed for Serving Ethnic Food: It's Cultural Appropriation
'It's about profit, ownership, and wealth in a white supremacist culture.'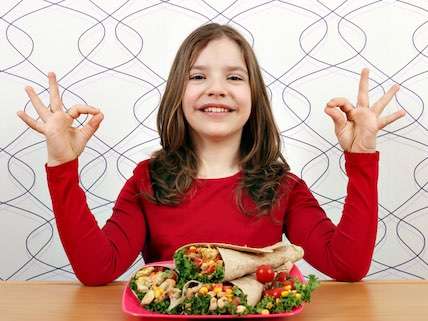 If you're a white person, you have no business running a restaurant that serves Asian, Latin, African, or Indian cuisine.
That's according to the creators of a "white-owned appropriative restaurants" list, which accuses several Oregon establishments of engaging in cultural appropriation—a tool of "a white supremacist culture."
The list, a Google Docs spreadsheet, includes about 60 Portland-area restaurants, the names of their white owners, and the kind of cuisine they serve. (For example, the list informs us that Burmasphere "was founded by a white man who ate Burmese food in San Francisco.") The spreadsheet also lists competing restaurants that are owned by people of color and urges customers to try them instead.
"This is NOT about cooking at home or historical influences on cuisines; it's about profit, ownership, and wealth in a white supremacist culture," wrote the spreadsheet's authors. "These white-owned businesses hamper the ability for POC [people of color] to run successful businesses of their own (cooking their own cuisines) by either consuming market share with their attempt at authenticity or by modifying foods to market to white palates. Their success further perpetuates the problems stated above. It's a cyclical pattern that will require intentional behavior change to break."
The spreadsheet seems to be a response to the controversy over Kooks Burritos, a Portland-area pop-up food truck run by two white women. In an interview with Williamette Week, Kooks owners Kali Wilgus and Liz Connelly explained how they fell in love with authentic Mexican tortillas during a visit to Puerto Nuevo, Mexico.
"I picked the brains of every tortilla lady there in the worst broken Spanish ever, and they showed me a little of what they did," said Connelly. "They told us the basic ingredients, and we saw them moving and stretching the dough similar to how pizza makers do before rolling it out with rolling pins. They wouldn't tell us too much about technique, but we were peeking into the windows of every kitchen, totally fascinated by how easy they made it look. We learned quickly it isn't quite that easy."
Reactions to the interview were hostile, to say the least. Commenters trashed the pair. The Portland Mercury slammed their actions as intellectual property theft. Mic's Jamilah King described Kooks' methods as "either genius or the latest example of white folks profiting off the labor of people of color." Connelly and Wilgus eventually shuttered the truck.
It's not clear who is behind the spreadsheet, but the authors claim it was compiled "by several people of color." I reached out for a comment and received this response: "Sorry, we are not taking media inquiries."
When people criticize cultural appropriation, they are often irritated that a non-ethnic person has pilfered an ethnic tradition in an insufficiently authentic manner. That's not exactly the case here. Say what you will about Wilgus and Connelly—peeking into windows was certainly rude—but it sounds like their burritos were pretty darn accurate. They went to the trouble of learning how a native Mexican would cook them. The same may well be true of some of the restaurants on the spreadsheet. Who knows: Some of them might even employ nonwhite cooks who are in fact preparing their own traditional cuisines.
Anyway, if you're saying that white people shouldn't serve ethnic food at all, even if it's really authentic and popular with customers, you're going to drastically shrink the pool of non-ethnic people trying, eating, and learning about, ethnic cuisines. That might satisfy the enemies of cultural appropriation, but it doesn't seem like it would ultimately be in the best interests of anyone, including the ethnic restaurateurs.