Reason Nominated for a Record-for-Us 28 Southern California Journalism Awards
Best website, best blog, and TV journalist of the year are among the honors.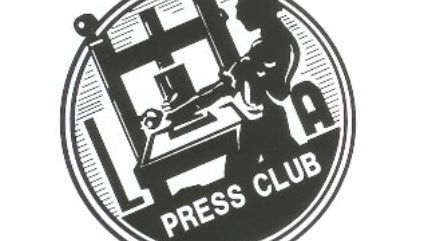 Reason magazine was founded in May 1968 by a Boston University design genius and Objectivist visionary named Lanny Friedlander. Originally a mimeographed proto-zine held together by staples, the publication quickly moved to offset printing and a more professional managerial team (beginning in 1971) of Robert W. Poole Jr., Manuel Klausner, and the late Tibor Machan. From the beginning there were breakthrough analyses, breathtaking covers, legendary interviews, and investigative bombshells. But let's be honest, the editorial collective you are reading didn't really have its first paid employee until around 1978, a decade after being birthed. If back then you would have told the ragtag, Santa Barbara-based, mostly volunteer army cobbling together the flagship magazine of Free Minds and Free Markets that Reason four decades later would be competing toe to toe for industry honors with billion-dollar juggernauts like the L.A. Times, well, they might have accused you of over-sampling the product.
And yet here we are. Yesterday, the Greater Los Angeles Press Club, whose coverage area reaches from San Ysidro to Santa Barbara, announced the finalists for its 59th annual Southern California Journalism Awards. The L.A. Times, which since the 19th century has been the dominant media player in the region, received 31 nominations for works produced in 2016, at least according to this snap count by Variety. And Reason? A record-shattering (for us) 28, spreading out over 22 different individuals.
Collectively (and under the leadership of Nick Gillespie), we're up for Best Website, Traditional News Organization (against The Hollywood Reporter and Variety), and Best Group Blog (against four different properties of The Hollywood Reporter: Heat Vision, THR, Esq., Live Feed, and Pret-a-Reporter). Individually, leading the pack was writer/producer Jim Epstein, who is one of five finalists for Television Journalist of the Year. Epstein is also up for cross-platform Best Educational Reporting, for "Brownstone Brooklyn's Racial Divide: Why Are the Schools So Segregated?"
And Jim is a finalist for Best TV Documentary Under 25 Minutes, for "How Brazil's Libertarian Movement Helped Bring Down a President":
The rest of our nominations can be found after the jump.
* Best Humor/Satire Writing, cross-platform: Austin Bragg, Meredith Bragg and Andrew Heaton, for "Star Trek: The Libertarian Edition":
* Best Obituary/In Appreciation of an Artist, cross-platform: Jesse Walker, for "Merle Haggard, RIP: A Great American Voice Has Died."
* Best Political/Government Reporting, cross-platform, AND Best Online Hard News Feature: Anthony L. Fisher, for "Why It's So Hard to Stop Bad Cops From Getting New Police Jobs: Efforts to track decertified cops are stymied by police union pressure and local control."
* Best Minority/Immigration Reporting, cross-platform: Shikha Dalmia, for "Muslim in America: A Trip to Two of the Most Islamic Cities in The U.S."
* Best Travel Reporting, cross-platform: Todd Krainin, for "Gurgaon: India's Private City":
* Best Criticism on Books/Art/Architecture/Design, cross-platform: Glenn Garvin, for "Was Patty Hearst Brainwashed? A new look at an old kidnapping case misses one of the most important elements of the story."
* Best Public Service News or Feature, print or online: C.J. Ciaramella, for "Why Are Detroit Cops Killing So Many Dogs? A Reason investigation reveals widespread, unchecked violence against pets during drug raids—including two officers who have shot more than 100."
* Best Illustration or Graphic: Jason Keisling, for "Should the U.S. Government Build a Death Star?"
* Best Magazine Commentary: Katherine Mangu-Ward, for "Trump vs. Clinton vs. Everything Good: 'Don't argue about it. Build the alternative,'" and Matt Welch, for "Trump Is Not the Peace Candidate: Don't be fooled by the false prophet of anti-interventionism."
* Best Magazine Column: Ronald Bailey, for "Poverty Is Deadly: Why is the death rate for young white Americans rising?" and Veronique de Rugy, for "Marco Rubio's Sweet Protectionism: The 2016 hopeful gives the feds cover to keep propping up Big Sugar."
* Best Magazine Feature Under 1,000 Words: Robby Soave, for "Zoning and Zen: How regulations and charges of 'cultural appropriation' destroyed a widow's small business dream."
* Best Magazine Personality Profile in Politics/Business/The Arts: Jesse Walker, for "Before Trump, There Was Pappy: The Donald wasn't the first to parlay business and broadcast fame into a political career."
* Best TV Human Interest Feature AND Best TV Documentary Under 25 Minutes: Justin Monticello, Alex Manning, and Zach Weissmueller, for "This L.A. Musician Built $1,200 Tiny Houses for the Homeless. Then the City Seized Them":
* Best TV Entertainment News or Feature: Zach Weissmueller, Alex Manning, and Justin Monticello, for "Axanar: The $1 Million Star Trek Fan Film CBS Wants to Stop":
* Best TV Sports Story: Todd Krainin, for "Another Troubled City, Another Subsidized Stadium to the Rescue: Perpetually broke Hartford bets big—and stupid—on minor-league ballpark":
* Best Online News Story: Robby Soave, for "Romeo and Juliet and Sexting: 17-Year-Old Faces Child Porn, Assault Charges for Consensual Sex with Girlfriend: 'They said that all they were going to do was delete the photos from the phone, so I blindly signed a paper allowing them to access it.'"
* Best Online Investigative Story: Elizabeth Nolan Brown, for "The Truth About the Biggest U.S. Sex Trafficking Story of the Year."
* Best Online Political Column/Commentary, Election: Matt Welch, for "Nice Guys Finish Third: In order to be 'likable,' the L.P. candidate threw away opportunities to define himself better and to explain the differences between libertarian pragmatism and idealism."
* Best Online Sports News/Feature/Commentary: Eric Boehm, for "The New Vikings Stadium Is a Broken Window Metaphor Come to Life: Vandalism at the Minnesota Vikings new stadium turned the $1.1 billion glass structure into a hulking metaphor about the folly of publicly-funded ballparks."
Reason's 2016 work was also honored last month with a record-for-us three first place prizes at the Western Publishing Association's annual "Maggie" Awards. Winners of the Southern California Journalism Awards will be announced June 25.
As ever, we could not produce work of this quality and variety without your active readership/viewership/listenership/commenting, without your loyal subscriptions, and without your generous tax-deductible donations. On behalf of the Reason Foundation, which publishes our editorial efforts (and does a lot of important work besides), I'd like to thank all of you for making this possible.