Report: President Trump Asked Top Intelligence Officials to Push Back Against FBI
Unnamed sources tell The Washington Post that Trump approached the director of national security and head of the NSA to publicly denounce FBI's Russia probe.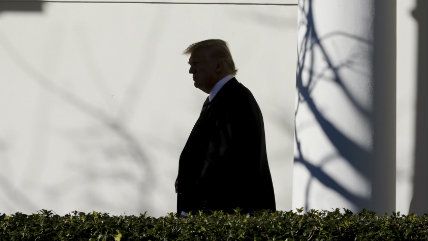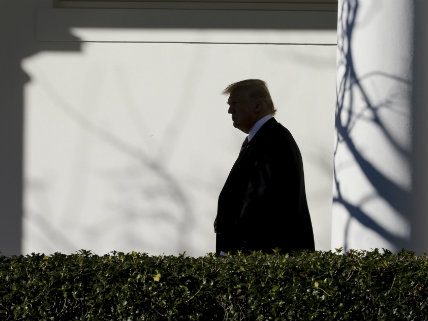 President Donald Trump approached several top intelligence officials, asking them to speak out against the FBI's ongoing investigation into the connections between Trump's campaign and the Russian government.
According to a new bombshell report from The Washington Post, Trump approached Daniel Coats, the director of national intelligence, and Admiral Michael Rogers, director of the National Security Agency, after then-FBI director James Comey in March told the House Intelligence Committee that the bureau was continuing to probe connections between Trump's associates and Russia. Trump reportedly asked both Coats and Rogers, separately, to publicly denounce the probe. Both men refused the request, believing it to be inappropriate, the Post was told by four unnamed sources within the intelligence community.
The Post reports that other White House officials "sounded out top intelligence officials about the possibility of intervening directly with Comey to encourage the FBI to drop its probe of Michael Flynn," Trump's former national security adviser who, also on Monday, said he would not answer a subpoena from the Senate Intelligence Committee, invoking his Fifth Amendment protection against self-incrimination.
In a statement, the White House refused to confirm or deny the Post report, calling it "unsubstantiated claims based on illegal leaks from anonymous individuals."
Like the other recent revelations about Trump's supposed abuses of power—including last week's Washington Post story that claimed Trump tried to get Comey to close the investigation into Flynn prior to firing the head of the FBI, and the report that Trump gave top secret intelligence to Russian officials visiting the Oval Office—we should be careful to avoid jumping to conclusions about details of a report that's based entirely, or mostly, on unnamed sources. Skepticism is the appropriate response, surely, until an independent investigation can get to the bottom of all this.
Still, Monday's report is a stunning one, even by the standards of the past two weeks. Some, including the Post itself, are immediately drawing parallels to Nixon's attempt to use the CIA to undermine the FBI's investigation into the Watergate break-ins. Even if Trump did not commit a crime by attempting to get intelligence agencies to publicly undermine an ongoing FBI investigation, this is another worrying sign that Trump does not understand—or does not care about—the longstanding, and important, boundaries between the presidency and the nation's top law enforcement agency.