State Troopers Wrote 12,000+ More Tickets in NYC So Far This Year Than All of Last Year
Gov. Andrew Cuomo accused of "using law enforcement to do political machinations."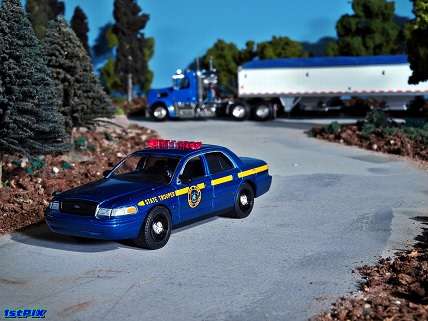 State troopers posted in New York City have written nearly 800 percent more tickets this year than they did in all of 2016, according to The New York Post; state troopers had written just 4 tickets in 2015 and none in 2014. State troopers also made nearly 50 percent more arrests this year than in all of last year, with 63 people arrested so far—there were none in 2015.
New York's governor, Democrat Andrew Cuomo, sent 150 state troopers into New York City in December, with The Post reporting that the deployment had two goals: "to haul in revenue to state coffers, and rankle ­rival Mayor de Blasio, ­according to observers."
The Post estimates that the state troopers have raised more than $3 million from writing tickets in the city—speeding tickets are $203, with $88 going to the state, while tickets for using a cellphone while driving are $288.
The governor's office insists the extra deployment of troopers in New York City was because of "worldwide terror threats that targeted infrastructure and to catch scofflaws when the state moved to congestion alleviating cashless tolling," as Richard Azzopardi, a spokesperson for the governor, told The Post. A state police spokesperson, meanwhile, said that the "simple answer to why there are more tickets is we weren't on bridges and tunnels and now we are."
A criminology professor, Eugene O'Donnell, pointed out to The Post that "putting primarily rural and traffic-oriented.?.?. troopers into an urban environment should be done with the greatest care and collaboration" and not for "political point scoring," likening Cuomo's actions, "using law enforcement to do political machinations," to those of New Jersey Governor Chris Christie (R).
Azzopardi insisted to The Post that O'Donnell, who he called"a so-called expert," didn't know "the first thing about state police training because there are state troopers in other cities in New York. New York City has 8 million residents. The next largest city in New York is Buffalo, with a population of 261,130. Azzopardi's suggestion that policing in both cities would involve the same kind of training is troubling.
h/t Chad