Democrats Push for National Ban on LGBT Conversion Therapy
Should Congress be allowed to forbid a private voluntary treatment because it's bad and discredited?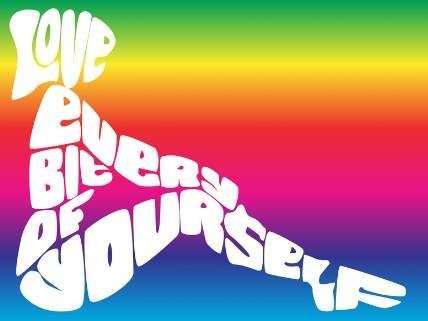 The Supreme Court has declined to consider a challenge to the constitutionality of a California law banning conversion therapy on minors.
Conversion therapy involves the process of trying to change the sexual orientation of a person from gay or bisexual to heterosexual. Decades ago when people believed homosexuality was a form of mental illness, this therapy was considered normal. Now psychologists and psychiatrists know better, and have determined that homosexuality and bisexuality are normal variations of sexual orientation. Furthermore, professional mental health organizations like the American Psychological Association have determined that conversion therapy likely doesn't work and formally oppose its use.
Starting earlier in the decade a handful of states like California began legislatively banning conversion therapy for minors. The laws have typically been crafted as though this were an occupational licensing and business fraud issue. They prohibit state-licensed mental health experts from offering services to change a teen or child's sexual orientation.
Fundamentally, though, conversion therapy isn't a particular set of practices or processes. It is really an idea—that homosexuality can be cured. The idea may be discredited by professional therapy organizations, but there are people out there who believe otherwise, and their beliefs are frequently tied to their religions.
So given that these laws essentially recast an idea as a type of consumer fraud, religious-minded supporters of conversion therapy have been challenging the laws as infringements on their freedom of speech and freedom of religion. They have been rebuffed, and Monday the Supreme Court rejected a challenge of California's law. The court previously turned away a challenge to New Jersey's ban in 2015.
These laws are often written narrowly in scope and in whom they affect. The law prohibits offering conversion therapy to minors, not adults, which is intended to deal with concerns about consent and coercion. Historically, young gay teens have been pushed and even forced into treatment against their will. The laws focus on state-licensed treatment to try to emphasize this is an issue of occupational oversight for the benefit of consumers, not an attempt to censor speech or religion.
Bans on conversion therapy, though, are fundamentally censorship of an idea, and there is a slippery slope and consequences that people with narrow interests in halting abusive treatment of gay and transgender teens simply do not grasp. This isn't a ban on a particular dangerous technique, like electroshock treatment, for example. It's a ban on anything—even just speech—coming from a licensed therapist that suggests homosexuality can be cured. It is dangerous to allow the government to control the classification of speech and to recast speech as something else just because commerce is involved.
For example, some may defend the ban because it affects only minors who have limited abilities to consent or decide for themselves whether they want such treatment. Adults can seek out conversion therapy if they want. It doesn't matter if it doesn't work or may potentially harm them—they're adults and can decide for themselves.
Except Rep. Ted Lieu (D-California) and 70 Democratic members of Congress want to take this choice away from adults as well. Lieu is once again trying to get federal legislation passed to classify conversion therapy as a form of consumer fraud and give the Federal Trade Commission (FTC) the authority to punish anybody who provides it in exchange for money.
To be very clear, this federal law would not be confined to minors. It would affect even adults voluntarily seeking conversion therapy. Lieu's law would forbid advertising or offering any form of conversion therapy that claimed to change somebody's sexual orientation or even "eliminate or reduce sexual or romantic attractions of feelings toward individuals of the same gender" in exchange for money.
It's not a new proposal from Lieu. He's been pushing it for a couple of years now, but it's worth noting given the number of sponsors and supporters and the fact that he has reintroduced it for 2017. When he first started pushing this, a spokesperson from the American Psychological Association (APA) told Reason they could find no other examples of federal regulations banning specific therapeutic treatments.
It's extremely important to understand the can of worms this bill is opening. Conversion therapy is a thoroughly disreputable practice with nothing to recommend it. Anybody who knows middle-aged or older gay people have probably heard either horror stories of abuse or hilariously misguided nonsense that passed as treatment to try to turn them straight. But as long as adults are choosing to consent to this nonsense, it's not the government's place to intercede.
Lieu's law is presenting the possibility that the federal government has the power to veto and censor ideas and concepts that it finds disreputable and reclassifying speech as a consumer trade issue in order to make an end run around the First Amendment. If the federal government can claim the authority to legally declare one idea to no longer be a form of speech, they can do so elsewhere. We've already seen attorneys general across the country attempting to reclassify parts of the debate over climate change science to be a form of legal fraud in order to try to prosecute corporations.
Lieu should be resisted here not because conversion therapy is wonderful and good. It's not. It's a terrible idea. Nevertheless, believing that gays and lesbians can be converted to heterosexuality is an idea that is protected by the First Amendment, and therefore the government has no authority to stop consenting adults from participating in it or the commerce that surrounds it. We are not truly a free people if we are not free to make poor choices.