Waxworks Record Label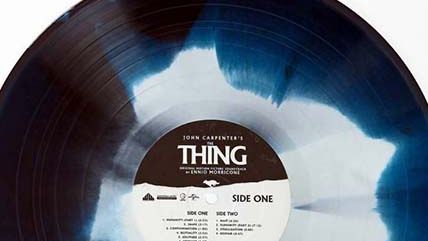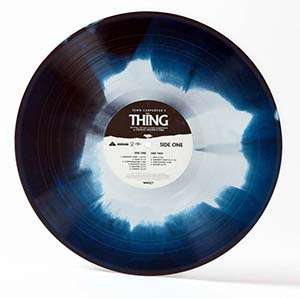 What happens when you combine vinyl record collectors, cult movie obsessives, and a pair of savvy entrepreneurs? You get Waxwork Records, a New Orleans–based imprint founded in 2013 by musician Kevin Bergeron and artist Suzy Soto. The label specializes in exclusive vinyl reissues of film scores and soundtracks, featuring elaborate original artwork and liner notes by cinema icons such as Martin Scorsese and George Romero.
Looking for the C.H.U.D. ("Cannibalistic Humanoid Underground Dwellers") soundtrack in "toxic waste puddle"-colored vinyl? What about the Friday the 13th Part II score in "camp counselor blood splatter"? Perhaps you'd like to own the Taxi Driver soundtrack in "taxi driver yellow"? Waxworks Records has got you covered.
Waxworks' biggest success to date came in February, when it reissued the long-unavailable Ennio Morricone score to director John Carpenter's horror masterpiece The Thing. The record's first pressing sold out the day it was released.
"We have witnessed not only a wave of interest in film music on vinyl," Bergeron and Soto told Record Collector magazine, but "increased sales, fan participation, and excitement about our label from an audience that ranges from adolescents to grandparents." Fans of particular genres or formats of music don't need to be anywhere near a majority to find the market taking care of their needs.
This article originally appeared in print under the headline "Waxworks Record Label".