A.M. Links: Trump's Wall, Government Shutdown, Two Executions in Arkansas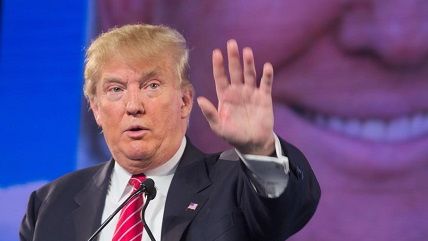 Todd Kranin

"President Donald Trump signaled Monday he would be comfortable delaying a fight over a wall at the U.S.-Mexico border until September, possibly averting a government shutdown looming around his 100th day in office."

North Korea has threatened Australia with a nuclear strike over the Australian alliance with the United States.
Arkansas executed two death row inmates last night.
Former Georgia Gov. Sonny Perdue has been confirmed as secretary of agriculture by the Senate.
At least 12 people have died so far as a result of the protests in Venezuela against the regime of Nicolas Maduro.
Robert M. Pirsig, the author of Zen and the Art of Motorcycle Maintenance, has died at age 88.
Follow us on Facebook and Twitter, and don't forget to sign up for Reason's daily updates for more content.