Where Radar Cameras Fear To Tread
Arizonans aren't big fans of being nagged about the weight of their feet on their accelerators.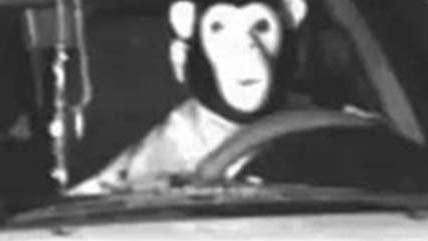 Arizonans aren't big fans of being nagged about the weight of their feet on their accelerators.
A few years ago, county officials set up a mobile radar speed sign along the road to my old house. It looked lonely out there amid the tumbleweeds with only coyotes and rattlesnakes for company. Sure enough, within a day, I was treated to the sight of sheriff's deputies and county workers clustered sadly around the device, which had—apparently in despair over its isolated condition—leapt head-first into an arroyo.
State residents were also unhappy when speed cameras sprouted along the roads with ticket books attached. In 2008, Arizona officials signed a deal with Redflex, an Australian photo-enforcement company, to pioneer the first statewide system for robotically extracting money from people's wallets—oh, and "to modify driver behavior and make our roads safer," as Redflex creepily puts it. It wasn't particularly plausible that officials were chasing people down for their own good, but the appearance in the state budget of a line item for revenue from "Highway Photo Radar" was a bit of a giveaway about the real motivations for the contract.
Pasting Post-It notes over lenses of the Aussie speedcams was one tame but effective response. So was dressing up in Santa suits and dropping gaily decorated gift boxes over the machines. Silly String and spray paint worked just fine for obscuring the cameras' views, though smashing the spying little snitchbots with pickaxes had a more permanent effect.
One particularly creative scofflaw took to driving around the Phoenix area wearing monkey and giraffe masks. As it turned out, Arizona law requires that tickets be connected to drivers, not just vehicles. Few wildlife photos appear in the Department of Motor Vehicles database, complicating the process of serving the "offending" motorist within the required 90 days. State officials responded with a surveillance operation to identify the dissident; this project almost certainly cost more than they finally extracted.
It is possible to push back too hard. One annoyed driver far overstepped the boundaries of good judgment when, in 2009, he shot up a manned photo enforcement van and killed the operator. But the most effective response turned out to be throwing the tickets the cameras generated into the garbage.
"Only 39 percent of those ticketed drivers (432,367 of 1,109,035) knuckled under and paid up," Car and Driver magazine reported in 2010. The people trying to link drivers to all of those fast-moving vehicles were a tad "overtaxed," The New York Times added. Britain's Telegraph observed that "a mere $37 million of the $127 million in fines and surcharges has been collected."
There goes that revenue line item.
If process servers felt overtaxed, so did Arizonans in general—in a more literal sense, since they were on the business end of the devices. Their resistance paid off. After Gov. Janet Napolitano left office in 2009, Gov. Jan Brewer pulled the plug on the radar camera scheme.
That was the statewide program. Peoria and Tempe soldiered on for a while, then dropped their programs in 2011. By 2013, Scottsdale was reduced to concealing cameras "in tan metal boxes that kind of resemble big trash cans," according to the Phoenix New Times. The alternative weekly was happy to publish the cameras' locations along with a convenient map.
Tucson voters banned traffic photo enforcement in 2015 by an impressive 2-1 majority. State legislators, thwarted several times by local lobbyists, passed a more limited ban in 2016. But Attorney General Mark Brnovich, who could apparently tell which way the wind of popular sentiment was blowing, followed up with a ruling that photo ticket operators contracted with local governments have to hold private investigator licenses. Which none of them had bothered getting until that point because, honestly, nobody had ever thought of that particular requirement before.
Scottsdale is among the few remaining communities in the state still using speed cameras. The city even allows process servers to tape citations to people's front doors—or claim to have done so—to satisfy the requirements for notice. But as of the beginning of 2017, ignoring that kind of "alternate service" can no longer result in a suspended driver's license.
Most state officials have obviously received the message. Arizona drivers don't want robots monitoring their behavior and sending them bills when they're trying to get from point to point across relatively empty counties larger than some East Coast states. We can work out our own driving etiquette, thank you, and at a lower cost to boot.
This article originally appeared in print under the headline "Where Radar Cameras Fear To Tread".