Josh Barro Says Abolishing Federal Deposit Insurance Is 'Kooky.' Will George Selgin Set Him Straight on April 12?
Come watch the Business Insider journalist debate the Cato Institute economist at this month's Soho Forum in New York City.
When Donald Trump was considering former Cato Institute President and ex-BB&T Corp. CEO John Allison as treasury secretary, Business Insider Senor Editor Josh Barro tweeted:
John Allison is opposed to federal deposit insurance. He's a nutcase.

— Josh Barro (@jbarro) November 23, 2016
Weighing in to defend his former boss was George Selgin, the eminent economist and director of the Cato Institute's Center for Monetary and Financial Alternatives: "FDIC started as a crutch for weak unit banks…"
"I am aware of the kooky views on monetary policy and banking that pervade Cato, thanks," Barro tweeted back.
"[E]asy to just sling adjectives; harder to prove you know what you're talking about," Selgin replied.
On Wednesday, April 12 , Barro will get an opportunity to prove just that when he goes face to face with Selgin at the Soho Forum, a monthly debate series that "features topics of special interest to libertarians" and "aims to enhance social and professional ties within the New York City libertarian community."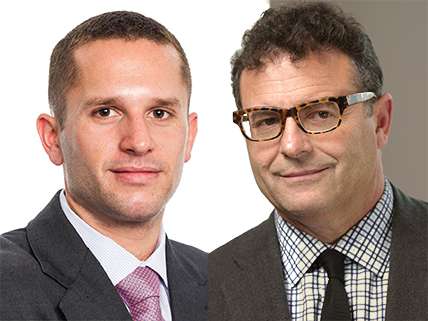 The Soho Forum runs Oxford-style debates, so at the beginning of the event attendees get to vote on the evening's resolution. After the debaters have had their say, the audience votes again, and the side that's gained the most ground wins the contest.
At Selgin vs. Barro, the resolution will be: "The Federal Deposit Insurance Corporation should be abolished in favor of private sector solutions for protecting the safety of bank deposits."
The event will take place at the Subculture Theater, located at 45 Bleecker Street in Manhattan. Tickets are $18 (10 for students) and must be reserved in advance. Get them here. Doors open at 5:45pm, and the event starts at 6:30.
As always, audio from the event will be available the same week on the Reason Podcast. (Subscribe!)