Gorsuch Hearings Start Today, Tillerson Meets President of China, Chuck Berry Dies: A.M. Links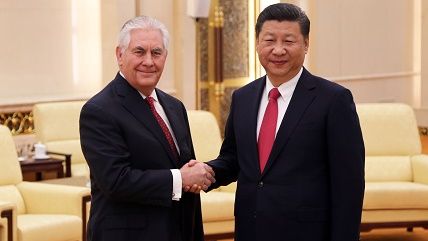 (Glenn Johnson/ZUMA Press/Newscom)
Glenn Johnson/ZUMA Press/Newscom

Senate confirmation hearings for Supreme Court nominee Neil Gorsuch begin today. FBI Director James Comey, meanwhile, will testify before the House intelligence committee about President Trump's claim the Trump Tower was wiretapped by President Obama.

Secretary of State Rex Tillerson finished his first trip to Asia with a meeting with the president of China.
A man was arrested at the White House after telling Secret Service agents he had a bomb.
The FBI made an arrest in connection with an alleged assault by gif, via Twitter, of Kurt Eichenwald.
The prime minister of Russian-controlled Crimea, said he wants Vladimir Putin to be president for life.
Security in Mogadishu was ramped up as the chair of the African Union arrived for meetings with Somali leadership.
Shaquille O'Neal says he believes the Earth is flat.
Chuck Berry died over the weekend, aged 90.