Are NFL Owners Refusing to Sign Kaepernick Because They're Scared of a 'Nasty Tweet' from Trump?
The president likes to think so.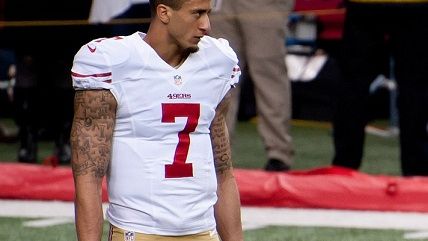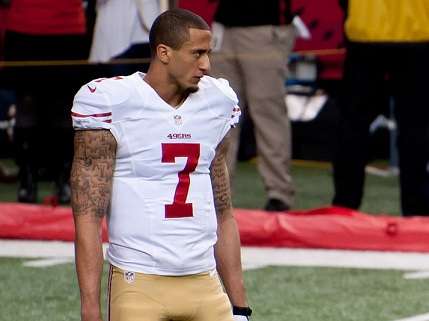 Donald Trump held the third campaign-style rally of his two-month-old presidency in Louisville tonight, where he boasted that some NFL owners weren't interested in signing Colin Kaepernick "because they don't want to get a nasty tweet from Donald Trump."
Trump cited a story from Bleacher Report, which quoted an unnamed general manager who suggested a fear of Trump might be keeping some teams from hiring Kaepernick, who last year declined to stand for the national anthem in protest of the treatment of African Americans in the U.S. as well as the corrupt political system (he knocked candidates Trump and Hillary Clinton last year, calling the former a racist and the latter someone who would be in prison if she weren't who she were).
"They think there might be protests or Trump will tweet about the team," Bleacher Report quoted the general manager as saying. "I'd say that number is around 10 percent. Then there's another 10 percent that has a mix of those feelings."
The manager went on to tell Bleacher Report the majority of team owners "genuinely hate him and can't stand what he did," and that only about a fifth considered Kaepernick, who began last season as a second-string quarterback and ended up starting 11 games for the 2-14 San Francisco 49ers, which he had taken to the Super Bowl just four years earlier. He became a free agent this year in a market with not a lot of good quarterbacks.
Kaepernick was not the only player to protest during the national anthem last year, but he was the first and by far the most prominent. Earlier this month, Kaepernick said he would stand for the anthem this year, arguing the method would detract from unspecified positive changes he believes are happening. He did not vote in November.