Trump Tax Return Origin Questioned, the Equal Rights Amendment Is Back, Why the Alt-Right Loves Jane Austen: A.M. Links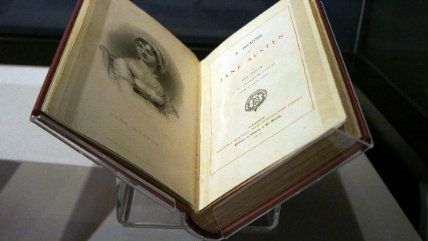 (MARCELA GUTIERREZ/NOTIMEX/Newscom)
MARCELA GUTIERREZ/NOTIMEX/Newscom

Donald Trump paid $38 million in federal income tax for 2005, the White House confirmed Tuesday in response to The Rachel Maddow Show saying it had his 2005 returns and would release details on the show. But as Scott Shackford noted here last night, "the lack of any sort of smoking gun in the tax filings and the fact that they're apparently labeled 'client copy' are already leading to theories that Trump himself had them leaked."

The reporter who initially received the returns (from an unknown source), David Cay Johnston, previously covered Donald Trump as Atlantic City, New Jersey, bureau chief for The Philadelphia Inquirer from 1988-1991. "Donald's had my home number for years," he said. ""He's called me at home in the past."

Does anybody really believe that a reporter, who nobody ever heard of, "went to his mailbox" and found my tax returns? @NBCNews FAKE NEWS!

— Donald J. Trump (@realDonaldTrump) March 15, 2017

Hoaxers are playing on people's anti-Trump attitudes to promulgate fake documents that generate fake news stories.
The Equal Rights Amendment is here again.
People are paying for online content "at an accelerating pace, and on a dependable, recurring schedule, often through subscriptions. And they're paying for everything."

This is ridiculous. .05 is basically zero tolerance. https://t.co/wbEcRLiQJZ

— Radley Balko (@radleybalko) March 15, 2017

Toward evidence-based "awareness."
Why the alt-right loves Jane Austen.
Follow us on Facebook and Twitter, and don't forget to sign up for Reason's daily updates for more content.