South Korean President Removed from Office, Trumpcare Lurches Forward, Liberals for Secession: A.M. Links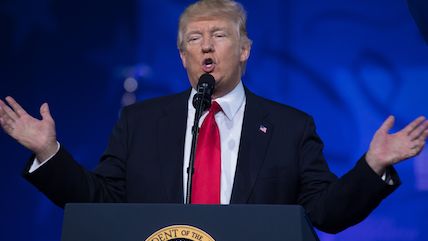 (Jeff Malet Photography/Newscom)
Jeff Malet Photography/Newscom

So-called feminist students at Wellesley College criticized Laura Kipnis, who came to campus to give a lecture. Of Kipnis, they said, "white feminism is not feminism."

A South Korean court removed President Park Geun-hye from office.
Republicans are willing to destroy Senate rules if that's what it takes to pass Trumpcare.
Hey look, The New Republic is suddenly interested in secession. (But I thought only racists liked secession…)
Wrongfully convicted man who spent 13 years in prison gets a paltry $175,000 from the state.
Pope Francis might let married men become priests.