Meet Your New Robot Workmate: Flippy, the Burger-Cooker
Don't fear automation. It's what makes us human - and richer, too.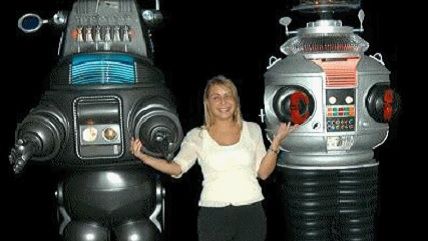 Automation is our friend. It allows humans to accomplish much much more with less effort. It is the main reason we live longer, get fatter, and have mots of stuff. And existential crises.
Remember that as we get more and more worried about robots taking jobs.
Unlike teenage fast-food workers, Flippy doesn't get pimples or cop an attitude. And after the shock wears off, realize that he (she?) will free our kids up to do more valuable things with their time and lives.
Back in 2008, Reason TV and Drew Carey meditated on "Mexicans and Machines" as the two biggest threats to American prosperity. Both fears were and are wildly overstated. Take a watch: