ISIS-Claimed Attack Kills 30 at Military Hospital in Kabul, President Trump 'Extremely Concerned' About Wikileaks CIA Dump, Obama 'Furious' About Trump Wiretap Allegations: P.M. Links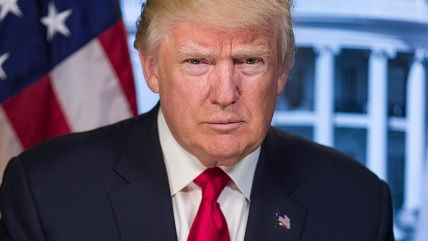 White House

At least 30 people are dead in attack by gunmen dressed as medical personnel on a military hospital near the U.S. embassy in Kabul for which ISIS claimed responsibility.

White House Press Secretary Sean Spicer says President Trump is "extremely concerned" by Wikileaks' release of CIA hacking documents. Apple says it has already fixed the vulnerabilities revealed by the Wikileaks dump. First Lady Melania Trump hosted a luncheon for International Women's Day.
House Speaker Paul Ryan is downplaying growing opposition to the Republican healthcare bill.
FBI Director James Comey told attendees of a cybersecurity conference in Boston that he intended to serve the remaining six and a half years of his term.
Aides to Barack Obama say the former president is "furious" about President Trump's allegations of wiretapping.
A Republican elections bill in New Hampshire would see police visiting homes to confirm voter eligibility.
China's foreign minister says the U.S. and North Korea are on course for a "head-on collision" over a missile defense system deployment in South Korea.
UN Secretary-General Antonio Guterres arrived in Mogadishu as Somalia faces a drought.
Activists are reading into an unplanned outage at the Statue of Liberty last night.