The Libertarian Response to Ryancare
Judge Napolitano, John Stossel, Matt Welch, and more bring out the long knives on Kennedy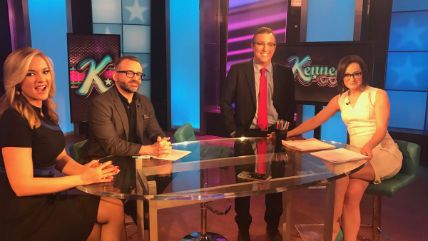 Libertarian much?
#Kennedy Not sure this lineup is Libertarian enough…@Judgenap @JohnStossel @MattWelch @KennedyNation pic.twitter.com/XJ0GdUTco1

— By the numbers (@TheRealFixNow) March 7, 2017
Do you know who's been crushing it in the cable news ratings of late? Our very own special friend Kennedy, whose eponymous program on Fox Business Network (8 p.m. ET, with replays at midnight) has been breaking records each month, helping the network overtake CNBC, and generally rocking it like this.
It's almost as if having a smart, irreverent, not-as-hysterical-as-your-Facebook-feed libertarian take on the news is an attractive proposition…
Anyway, tonight's program is a full-frontal assault on the lousy and probably D.O.A. Obamacare reboot, starting with the host, moving to Judge Andrew Napolitano, and then on to the Party Panel, with me, Townhall's Katie Pavlich, and comedy's Joe DeVito. Other guests on the show include John Stossel, Buck Sexton, and more. The Panel also engages in some discussion on Trump's travel ban 2.0, and also Gary Johnson's brief political peep from the slopes.