Commissary Kitchen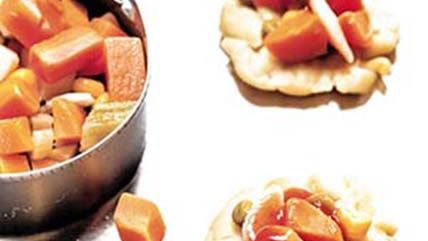 "The system tries to kill you in many ways," writes Prodigy, half of the hip-hop duo Mobb Deep, in the introduction to Commissary Kitchen: My Infamous Prison Cookbook (Infamous). The book, co-written with journalist Kathy Iandoli, chronicles what the rapper cooked and ate while serving three years in four different prisons for gun possession.
Built from staples available from the prison commissary, recipes include "Fake Ass Pad Thai" made from ramen noodles, peanut butter, and canned veggies and "P's Prison Potstickers," which involve the clever expedient of overcooking macaroni in order to make it into dumpling dough. And, of course, there's hooch.
He admits the recipes aren't Chez Panisse, or even Olive Garden. "You think I wouldn't have cooked with extra virgin olive oil and shit if I had the chance to?" he writes. "Nah. This is prison."
This article originally appeared in print under the headline "Commissary Kitchen".