Atlanta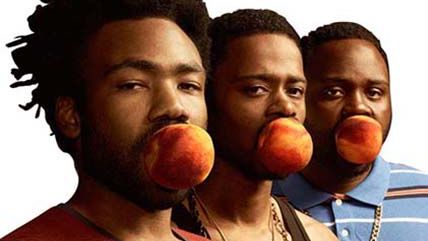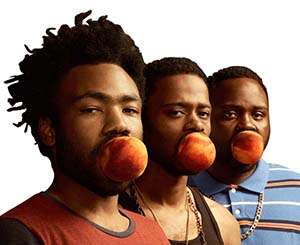 The FX show Atlanta, created by and starring Donald Glover of Community fame, continues the network's tradition of genre-defying shows that seem to fit into the "sitcom" milieu because of their 30-minute run times but eschew all the usual trappings of the episodic comedy serial.
Centered around Ern—a young African-American new father, rarely gainfully employed, sort of dating his daughter's mother—and his locally popular rapper/pot-dealer cousin Alfred (a.k.a. Paper Boi), the show is unafraid to experiment and veer wildly in tone from week to week. In one episode, mostly set in the county jail, the broad comedy of an inmate who appears to be mentally ill drinking from a water fountain and then spitting it out on the floor quickly turns to horror when his antics, amusing to the other prisoners, are deemed a threat by the guards, who brutally beat and tase him.
You needn't possess any knowledge of hip-hop or drug-dealing culture to root for the two ne'er-do-well lead characters. Antagonists come and go, but they include murderous drug gangs who work out of trailers deep in the woods, white radio DJs who take liberties with certain racial epithets, internet trolls, crossover "sellouts," and mandatory drug testing for government employees.
This article originally appeared in print under the headline "Atlanta".