Trump's Immigration Policies Are Causing a 'Trump Slump' in U.S. Tourism
The businessman turned president's hysterical fear of terrorists is bad for business.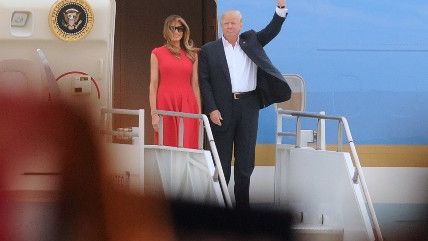 (Paul Hennessy/Polaris/Newscom)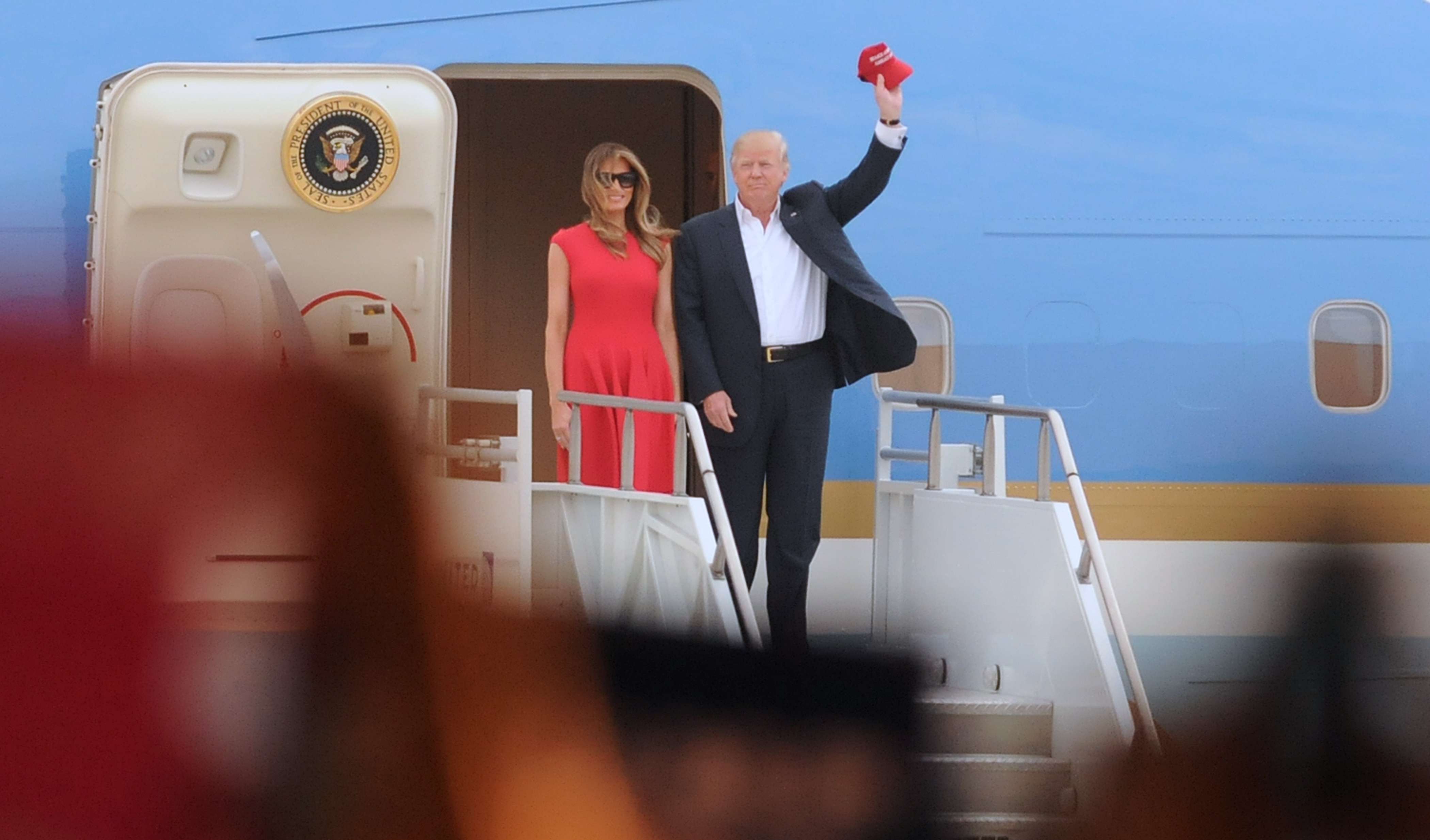 President Donald Trump has always claimed his business acumen would make him the greatest job creator in American history, but his immigration policies—including his controversial travel ban of visitors from seven Muslim-majority countries—are already negatively affecting U.S. business interests.
The travel app Hopper reported a 17 percent drop in searches for flights to the U.S. from 122 countries in the week after the travel ban was put into effect compared to the weeks prior, according to The New York Times, which also notes several other travel search websites and agencies reporting similarly stark drops in interest in travel to the U.S. However, the Chicago Tribune notes that searches for travel to the U.S. from Russia have jumped 88 percent in the past month.
According to the Commerce Department's Bureau of Economic Analysis, tourism-related spending in the U.S. was over $1.7 billion trillion in 2016, and the loosely-defined tourism industry accounted for over 7.7 million. To be clear, much of that tourism spending comes from Americans traveling domestically, but the drop in foreign travel searches—already being referred to as the "Trump Slump" by Travel Weekly, will not only affect tourism to the tune of billions of dollars in lost revenue, but is also be an impediment to U.S. and international businesses. The Global Business Assocation reported a $185 million loss for business travel bookings in just the first week after Trump's travel ban was announced.
Trump talked his way into the White House by promising not only unprecedented economic growth but impenetrable security at our borders and airports. Judging by this admittedly small sample size of data, his goals may very well be jeopardized by the overbroad nature of his policies.