A.M. Links: Trump Rescinds Obama Rule on Bathrooms for Transgender Students, Iraqi Forces Recapture Mosul Airport from ISIS, New Poll Says More Americans Trust Media Than Trust Trump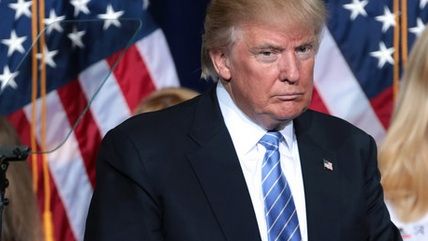 Gage Skidmore / Flickr.com

The Trump administration has rescinded the Obama administration's guidelines on bathroom access for transgender students.

Iraqi forces have recaptured the Mosul airport from ISIS.
"Hundreds of protesters rallied in Anaheim, California, Wednesday night after video surfaced of an off-duty police officer apparently firing a gun during a scuffle with a 13-year-old after kids walked on his lawn."
Sen. Susan Collins (R-Maine), who sits on the Senate Intelligence Committee, says that she is open to the idea of using a subpoena to gain access to Donald Trump's tax returns.
Secretary of State Rex Tillerson is in Mexico to discuss trade, immigration, and other issues.
According to a new poll, "a majority of Americans say they trust the media more than President Trump."
Follow us on Facebook and Twitter, and don't forget to sign up for Reason's daily updates for more content.