Fed Not Sure Trump Will Be Good or Bad For Economy, Cuba Still Interested in Detente, 7 Earth-like Planets Orbiting Nearby Star: P.M. Links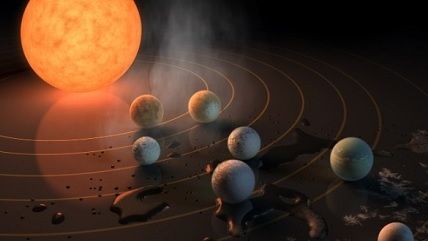 NASA-JPL/Caltech

The Federal Reserve remains unsure whether President Trump will be good or bad for the economy.

The lead negotiator for Mexico with the Trump administration says the country will not accept individuals deported by the U.S. who are not Mexican citizens.
Cuba is still interested in detente, senators who met with Raul Castro say.
China continues its build up in the South China Sea, saying it has "indisputable sovereign rights" over the islands it occupies.
A court in South Africa ruled the government could not withdraw from the International Criminal Court.
Budapest dropped its bid for the 2024 Olympics, leaving only Los Angeles and Paris in contention.
Astronomers say they've discovered seven Earth-like planets orbiting the star TRAPPIST-1.