Libertarian History/Philosophy
Jerome Tuccille, Author of It Usually Begins With Ayn Rand and More, RIP
The historian, biographer, activist was 80 years old. The libertarian movement has lost one of its greats with his passing.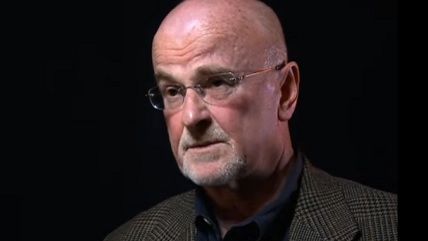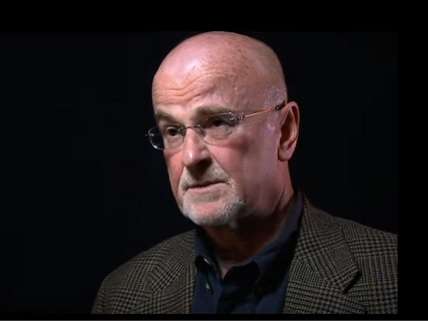 I'm saddened to announce the death of Jerome Tuccille, the best-selling biographer of Donald Trump (among others) and author of the single-best political memoir in existence, It Usually Begins With Ayn Rand. He was 80 years old.
Jerry's son, J.D. Tuccille, is a columnist for Reason and we extend our deepest condolences to him and his family. The libertarian movement has lost one of its greats with his passing, a phenomenal writer and thinker whose intellectual curiosity was only outmatched by his energy and honesty.
Jerry's professional home page is here and his Amazon page is here. An investment manager by day, he wrote more than 30 books over the course of his career, on topics ranging such as his quixotic run for governor of New York on the Libertarian Party ticket; biographies of Donald Trump, Alan Greenspan, Barry Diller, and Rupert Murdoch; and histories of the Gallo wine empire and black "buffalo soliders" who fought with distinction in the Spanish-American War even as they faced institutional racism in the Army. There were also novels such as Gallery of Fools (about inept art-heist criminals inspired by shady family members), analyses of "radical libertarianism" and futurism, investment-strategy books, and important contributions to the critical literature on Ernest Hemingway.
At Reason, we were lucky and honored to interview Jerry many times over the past decade. Here's our interview with him about The Roughest Riders: The Untold Story of the Black Soldiers in the Spanish-American War, a book which showcases his talent for finding lost pockets of history that never should have been forgotten.
Jerry was also the first person to publish a biography on Donald Trump, doing so back in the mid-1980s as the future president was beginning to make his mark on the New York real estate scene. We talked with him in the fall of 2015, as the billionaire's bid for the GOP nomination moved from comic sideshow to serious business. This interview is a reminder of one of the great things about Jerry: If you had a sharp insight, you can be pretty sure he had beaten you to it by a couple of decades.
Other interviews with him include a discussion of Gallo Be Thy Name, his history of the world's greatest wine-making empire, and the reissue of 1972's It Usually Begins With Ayn Rand.
Jerry wrote for Reason magazine over the years (read his archive) and here's an excerpt of his bracingly caustic 1983 takedown of books by Alvin Toffler and Isaac Asimov. From "Spare Us These High-Tech Utopias!":
Asimov seems totally oblivious to economic principles… He blames just about everything, including inflation, on overpopulation: too many people means too much demand and, hence, rising prices. He overlooks all the inflationary evils of big government, including the fact that we actually pay farmers not to produce food in this country. If too many people cause inflation and economic depression, why is Hong Kong, literally teeming with people, so prosperous while socialistic, underpopulated countries stagnate?

Asimov makes an eloquent case for getting government off the back of science. He believes in free, unregulated scientific research, unhampered by governmental restriction. His field he would decontrol, while imposing Draconian controls over just about everything else.

What arrogance! What a pity he didn't extend his case for freedom to the whole arena of economic and social relationships. Alas, when reading Asimov, it pays to be discriminating. The man is witty, and he's a charmer. The Roving Mind is chock-full of stimulating, well-stated ideas. It's just that some of the ideas happen to be dangerous.
Farewell, Jerome Tuccille. You made the world a better and more interesting place and you left everyone you touched through your writings smarter and excited to change the world.