Puzder Withdraws From Labor Secretary Consideration, Arrest in Killing of Kim Jong Un's Half-Brother, Winston Churchill on Aliens: P.M. Links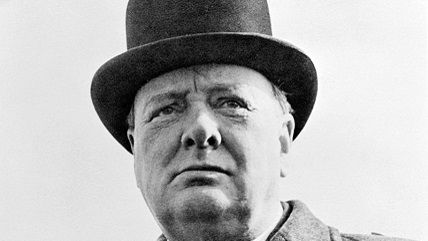 Library of Congress

Defense Secretary James Mattis told NATO members they need to increase their contributions or the U.S. would moderate its commitments. President Trump called on Israel to "hold back" on settlements in the West Bank at a joint press conference with Prime Minister Benjamin Netanyahu. Andy Puzder has withdrawn from consideration as labor secretary nominee. The White House has been posting the wrong versions of Trump's executive orders.

Homes near the Oroville Dam in California are being burglarized after the area was evacuated.
Authorities in Malaysia have arrested a woman in connection with the killing of Kim Jong Nam, the half-brother of North Korea's dictator.
The government of Burundi will not attend peace talks with the opposition scheduled in Tanzania.
What did Winston Churchill think about aliens?
Comic-Con is headed to Saudi Arabia.