A.M. Links: Michael Flynn Resigns, U.N. Condemns North Korea Over Ballistic Missile Test, Trump's Travel Ban Loses Again in Federal Court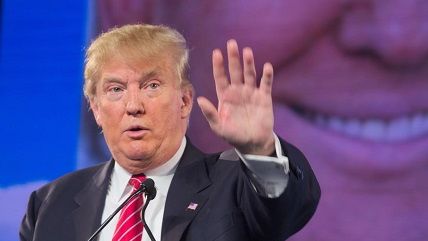 Todd Kranin

National Security Adviser Michael Flynn has resigned from the Trump administration.

A federal district court judge in Virginia has issued a preliminary ruling against President Donald Trump's executive order banning travelers from seven majority-Muslim countries.
The Senate has confirmed Steven Mnuchin as Treasury secretary.
The United Nations Securities Council has condemned North Korea over its recent ballistic missile test.
Federal Reserve Chair Janet Yellen is scheduled to appear before Congress today to deliver the agency's semiannual monetary policy report.
Follow us on Facebook and Twitter, and don't forget to sign up for Reason's daily updates for more content.