Tom Price Confirmed as Secretary of Health and Human Services
Georgia congressman confirmed 52-47.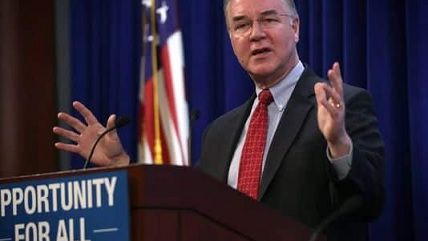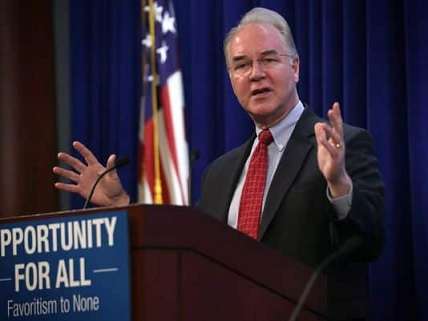 The Senate voted tonight to confirm Rep. Tom Price (R-Ga.) as Secretary of Health and Human Services by a party line vote of 52-47. Price previously passed the Senate Finance Committee by an 11-0 vote with all Democratic members of the committee boycotting the vote. Democrats ran the 30-hour clock out on Price's nomination before the vote, pushing it back to nearly two in the morning.
Tom Price, Shikha Dalmia wrote when he was first nominated, "has clear ideas about health care reform that may well cure some of the worst aspects of Obamacare." He was the author of the Empowering Patients First Act, a 250-page Affordable Care Act repeal bill.
Republicans spent the last six years holding numerous votes on repealing Obamacare, and various members of Congress have plans of their own, in addition to Price himself. The Republican-held Congress hasn't voted to repeal Obamacare since Donald Trump entered the White House, although the president signed an executive order suspending fees and penalties associated with the law. With a Health and Human Services secretary in place, there are few excuses left to delay the work of crafting legislation to dismantle Obamacare, although the effort will have to be driven by Congress.
The Senate is now voting to advance the nomination of Steve Mnuchin for treasury secretary.