Obamacare Foe Tom Price To Be HHS Secretary, 9th Circuit Denies Trump Appeal, Police Mistook Donut Glaze for Meth: A.M. Links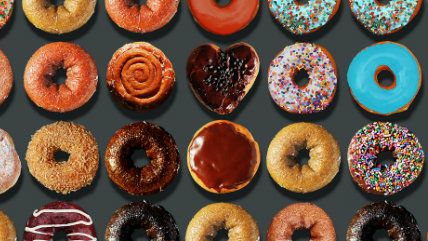 (CB2/ZOB/Supplied by WENN/Newscom)
CB2/ZOB/Supplied by WENN/Newscom

Georgia Republican Rep. Tom Price was confirmed Friday morning as Secretary of Health and Human Services. He's been one of Obamacare's biggest opponents in Congress.

A unanimous three-judge panel of the U.S. Court of Appeals for the 9th Circuit denied the Trump administration's request to lift a temporary restraining order on enforcing Trump's "Muslim ban."
Although he (and Vice President Pence) previously denied it, national security adviser Michael Flynn discussed U.S. sanctions against Russia with a Russian ambassador in the month before Trump's inauguration, according to U.S. intelligence officials.
The group Citizens for Responsibility and Ethics in Washington filed a complaint with the Office of Government Ethics and White House Counsel's Office against Trump counselor Kellyanne Conway over her comments on Fox and Friends encouraging people to buy clothing from Ivanka Trump's line.
The "Milo bill" was "designed to implement oversight of [college] administrators' handling of free speech issues," said Tennessee legislator Rep. Martin Daniel (R-Knoxville).
In Locked In, Fordham University law professor John Pfaff challenges common wisdom about criminal justice reform, including the idea that private prisons are more of a problem than prison guard unions and politicians who see prisons as good for their local economies.
An Orlando police officer arrested a driver she pulled over when she "spotted flakes of [donut] glaze on his floorboard and thought they were pieces of crystal methamphetamine."
Trump discovers that being president is hard.
Follow us on Facebook and Twitter, and don't forget to sign up for Reason's daily updates for more content.