34 Lawmakers Want Trump to Sanction Venezuela
The calls arise after allegations of corruption and human rights abuses under Maduro.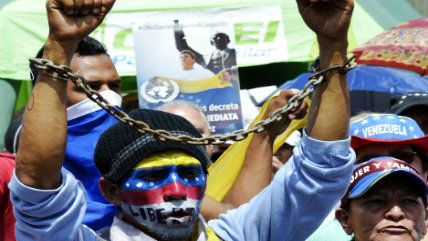 (Carlos Díaz / Wikimedia Commons)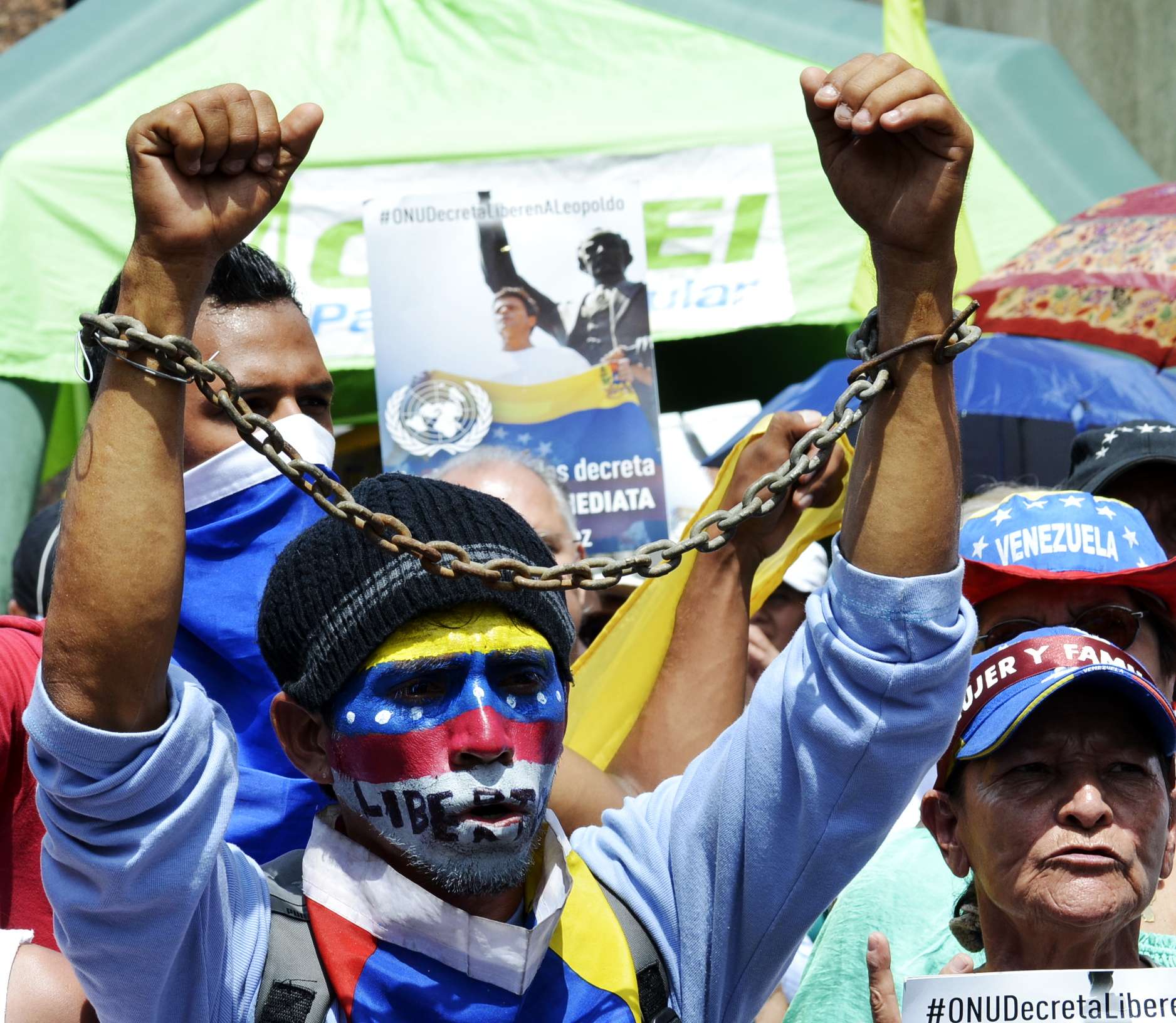 Some 34 U.S. lawmakers from both parties have sent President Donald Trump a letter urging him to address Venezuelan officials' corruption and human rights abuses with sanctions, the Associated Press reports. The letter was co-written by Rep. Ileana Ros-Lehtinen (R–Florida), the former chair of the House Committee on Foreign Affairs, and Sen. Robert Menendez (D–New Jersey), a ranking member of the foreign relations subcommittee that oversees Latin America.
The letter calls for a comprehensive probe into accusations of drug trafficking and support for terrorist organizations by Tareck El Aissami, the vice president of Venezuela. It also describes military officials profiting off the crisis by trafficking much-needed food. The allegations were partially inspired by an earlier Associated Press investigation into corruption in the Venezuelan government and the rapidly deteriorating state of the country.
The lawmakers call for increased funding for pro-democracy and civil society works in the Latin American country, as well as for the Treasury Department to issue regulations to prevent U.S. companies from violating the Foreign Corruption Practices Act, which prohibits Americans from paying bribes to foreign officials. According to the AP, U.S.-based global food traders Archer Daniels Midland Co., Bunge Ltd., and Cargill have already stopped selling to Venezuela.
U.S. relations with the socialist-led Latin American country are rocky. The AP notes that in 2014, then–President Barack Obama sanctioned Venezuelan government officials who were accused of violating protestors' rights. Venezuelan President Nicolás Maduro, in turn, has condemned U.S. foreign policy, especially America's military interventions in the Middle East. In 2015, Reuters reported that Maduro accused the United States of harassment at a United Nations human rights forum.
What little Trump has said about Venezuela suggests he too may take a hard-line stance. On the campaign trail he once proclaimed that "Venezuelans are good people, but they have been horribly damaged by the socialists in Venezuela and the next president of the United States must show solidarity with all the oppressed people in the hemisphere."
Maduro says he has yet to formulate an opinion on the new American president, however. "There's been a brutal hate campaign against Trump all over the world," he said at a news conference in January, according to Bloomberg. "I say let's wait and see. All I'll say is that he won't be worse than Obama."
He might change his tune if Trump pursues sanctions.